Experience one-of-a-kind
autism therapy services
Help your child reach their goals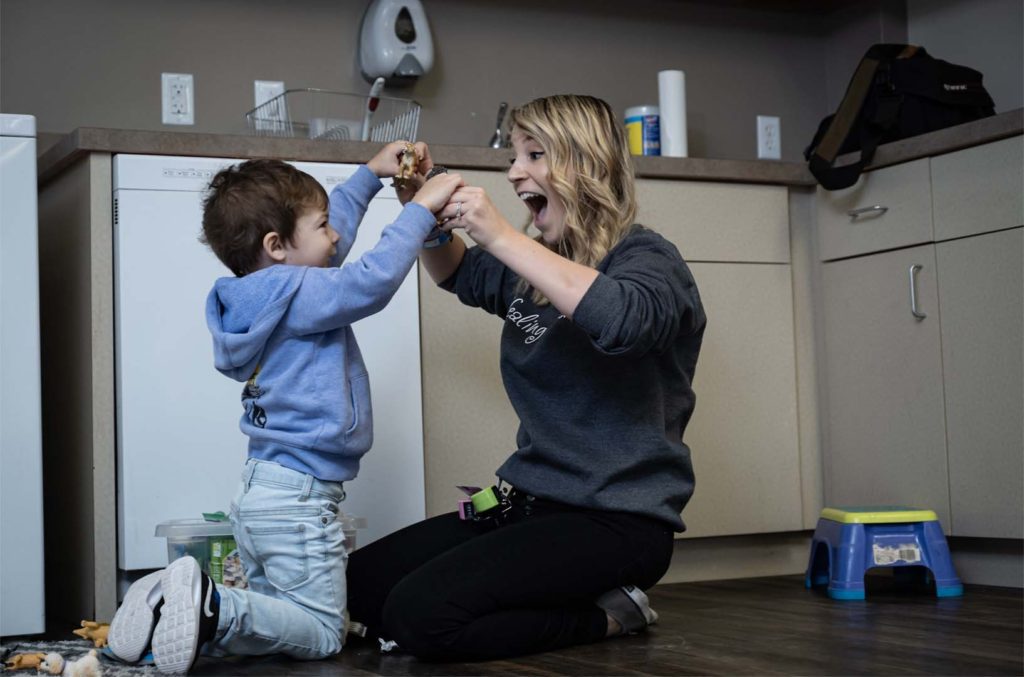 Healing Haven provides comprehensive behavioral health and autism therapy services in Metro Detroit, including ABA therapy for individuals ages 2-16 years old, Parent Training, Speech and Occupational Therapies, all in one location on our one-of-a-kind campus in Madison Heights, Michigan. We are founder led and family owned, which allows us to place a greater emphasis on quality of care
And if you have concerns about your child's development, be empowered with answers through a developmental assessment. Get to know our thorough approach to autism therapy and start achieving those goals!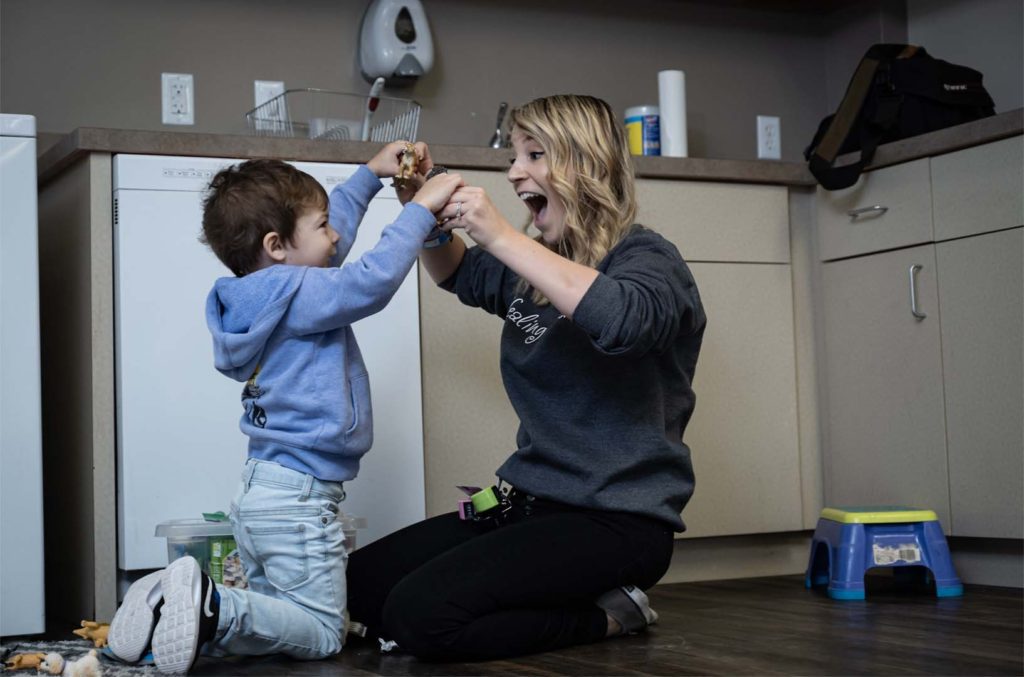 Applied Behavior Analysis Therapy is the most recommended treatment for individuals on the autism spectrum. Healing Haven's ABA Therapy programs serve clients from 2 up to 16 years old.
Our campus in Madison Heights includes three intentionally designed clinics to promote your child's development. Our Early Intervention clinic supports toddlers and early preschoolers with communication, play and social skills to prepare them for school. Our Young Learners clinic focuses on pre-K through early elementary age kids with critical skills for school, social, play and daily living skills. And our School & Community Readiness clinic for our oldest clients supports their ongoing development with social communication, daily living and pre-vocational skills.
In addition to ABA Therapy, we have speech and occupational therapies, providing one location and collaboration of services. And all our ABA clients' parents participate in ABA Parent Training to learn strategies to support their child at home and in the community. We also have a team of counselors to help parents, teens and individuals navigating a diagnosis or living with a diagnosis. And for parents or individuals looking for answers, we provide developmental assessments and autism testing.
Healing Haven works with the following private insurance plans. 
For ABA. Speech & Occupational Therapies, and counseling we are in-network with: 
Blue Cross Blue Shield
Blue Care Network
Priority Health
HAP
Aetna
Cigna
UnitedHealthcare
Beacon Health (ABA Therapy only)
For developmental testing and assessments,  we are in network with BCBS. 
Get support for your child or teen!
Healing Haven strives to take the stress out of finding therapy for your child. Fill out the form below and a member of our team will reach out to you to discuss what you are looking for. We will help you every step of the way to find the best supports for your child – and you!
We look forward to helping you.