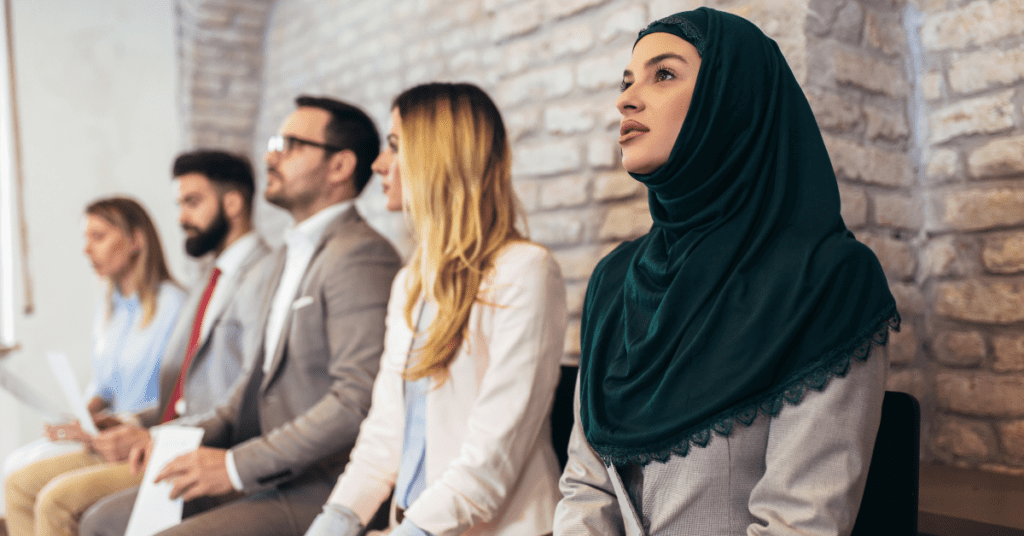 Applying and interviewing for jobs often involves a lot of unknown and nerves. As we continue to hire to meet the demand for our therapy services, read some helpful info on our hiring process.
Applying at Healing Haven
Applying at Healing Haven is incredibly easy. Simply fill out the form on our Careers page and a recruiter will contact you!
For the ABA Therapist position at Healing Haven, we look for candidates who meet the following qualifications:
Experience with children or teens—not required, only preferred. Maybe you're a parent, or grew up with siblings and cousins. That counts as experience with kids! It's a bonus if you've worked with kids with special needs as well. But again, not required.
Friendly, positive attitude
Strong communication and listening skills
Flexibility with change
Reliable / Dependable
Ability to work in a fast-paced environment
Patience
A passion to work with children
Everything else can be taught!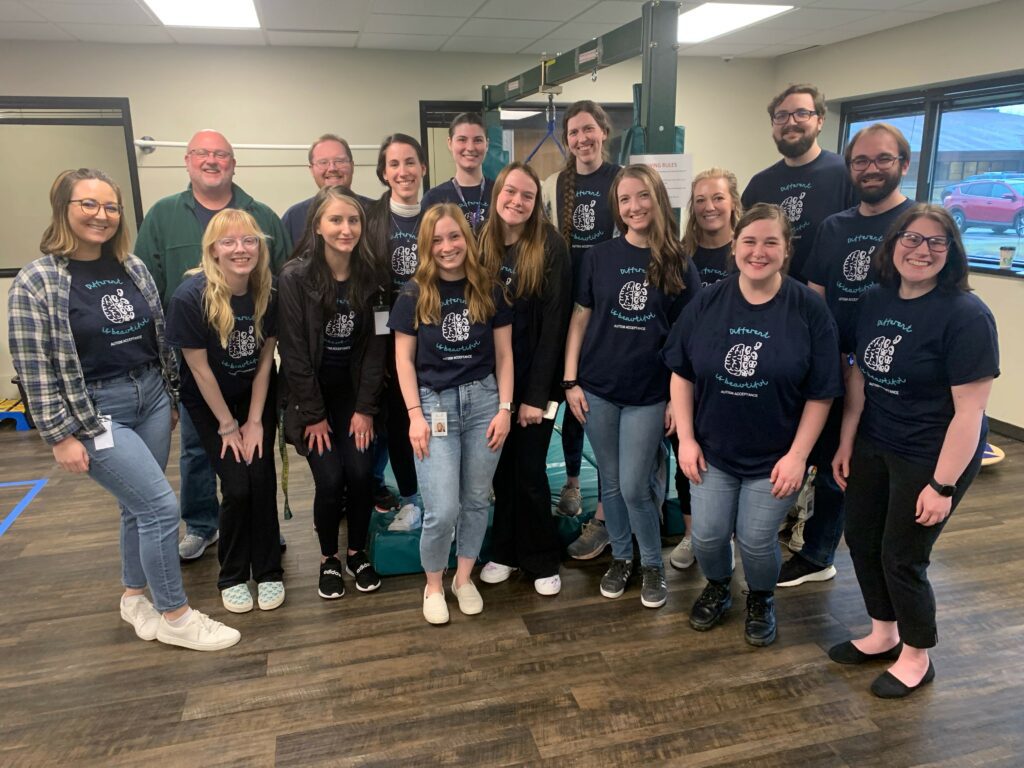 "There is not a single moment in these buildings where I do not feel like I am supported, and there is always a team member providing help." -Aaron, ABA therapist
Interviewing at Healing Haven
Interviewing at Healing Haven starts with a phone call with one of our Recruiters. This initial interview serves as a two-way meeting to learn as much as we can about you. Additionally, you'll learn about our company culture and day-to-day operations.
During the interview, we review the history of our company and provide an overview of the programs offered. The goal of this is to give you a well-rounded understanding of the ABA Therapist's role and how each department contributes to the client's progress. Our recruiters review both the highlights and challenges of the position to help you understand what the role is like. This process helps identify if someone will truly be a good fit for the position.
If both parties show interest in moving forward, we schedule an in-person tour of the facility within days of the initial meeting. During the tour, you'll see how a typical day runs during our hours of operation and observes the one-on-one interactions between the clients and ABA Therapists. Our Recruiters are looking for interactions initiated, observations made, and questions asked by you during this meeting. You'll also observe a few ABA sessions as well as Speech or Occupational therapy sessions.
Finally, prior to a position offer, you need to provide two professional references and must complete a background check.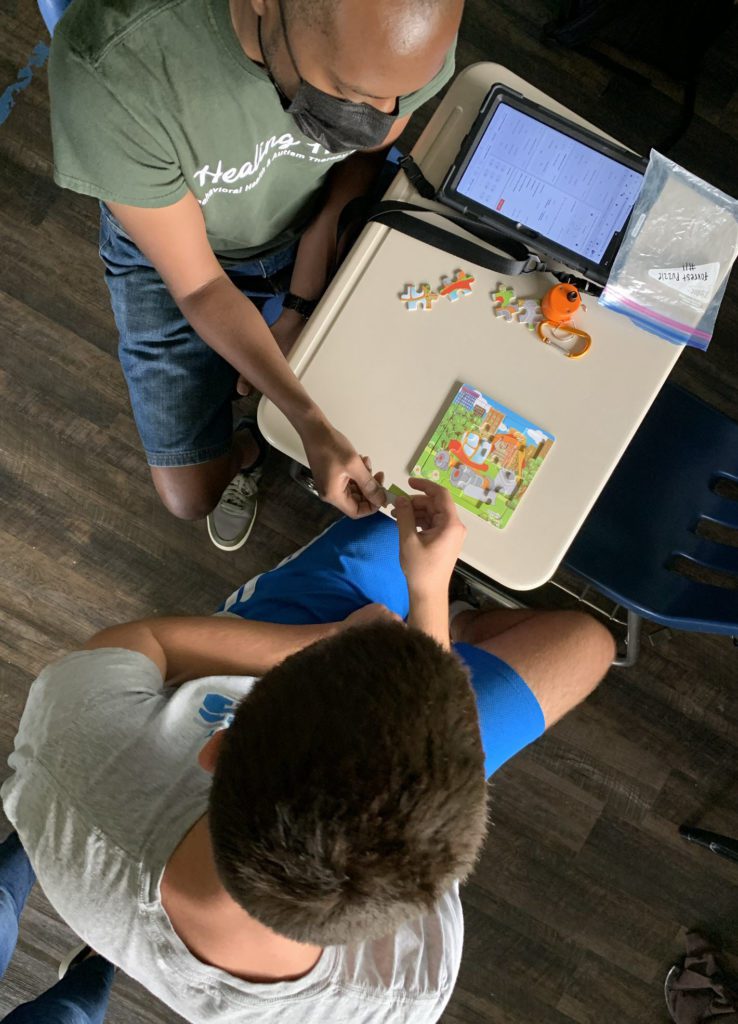 I admire the clinic's emphasis on a more naturalist approach to teaching ABA, and I believe that we try our best to create a fun, engaging and safe environment for our children. – Halee, ABA Therapist
Our Advice for Interviewing
For the Interview:
Plan enough time to allow for traffic and finding the correct building for your interview so you arrive on time.
Turn off your phone to eliminate possible distractions during the interview.
Conduct yourself in a friendly and professional manner
Prepare by reading over the company website to understand the organization and the position for which you are applying
Show your interest by preparing clarifying questions
Be honest and clear about your expectations! Our recruiters want to make sure this is a good fit on both sides. If you are uncomfortable with one or more of the requirements discussed, it's important to identify them early on to be sure this is the best fit for you!
For the In-person Tour:
Ask questions or make observations that show your interest
Take the time to say hello to staff and clients when possible
Show interest in the observed client's activities – If a client asks you to throw a ball or clap for them when they get something right, show you are willing to have fun and get involved!
"One of my favorite things about being an RBT is seeing the progress that the kids I work with make. This position is extremely rewarding, and I truly love seeing how much these children can grow. I also love seeing the intelligence from every one of them." –Melissa, ABA Therapist
Job Training at Healing Haven
Our hands-on, in-person training process for the ABA Therapist position lasts roughly 2-3 weeks, depending on how quickly the new employee picks up on the material learned. We mostly hire applicants without experience, so the training process is very gradual easing them in. During the first few days as a new hire, you will observe a session with an experienced RBT and a client. You'll see how a typical day is run and acclimate to the new environment.
The next step is a process called "pairing" where you start positively connecting with a client, building rapport and instructional control. Once you and the client have begun building a relationship, you'll start running goals with support from trainers until the trainer fades themselves out of the session completely.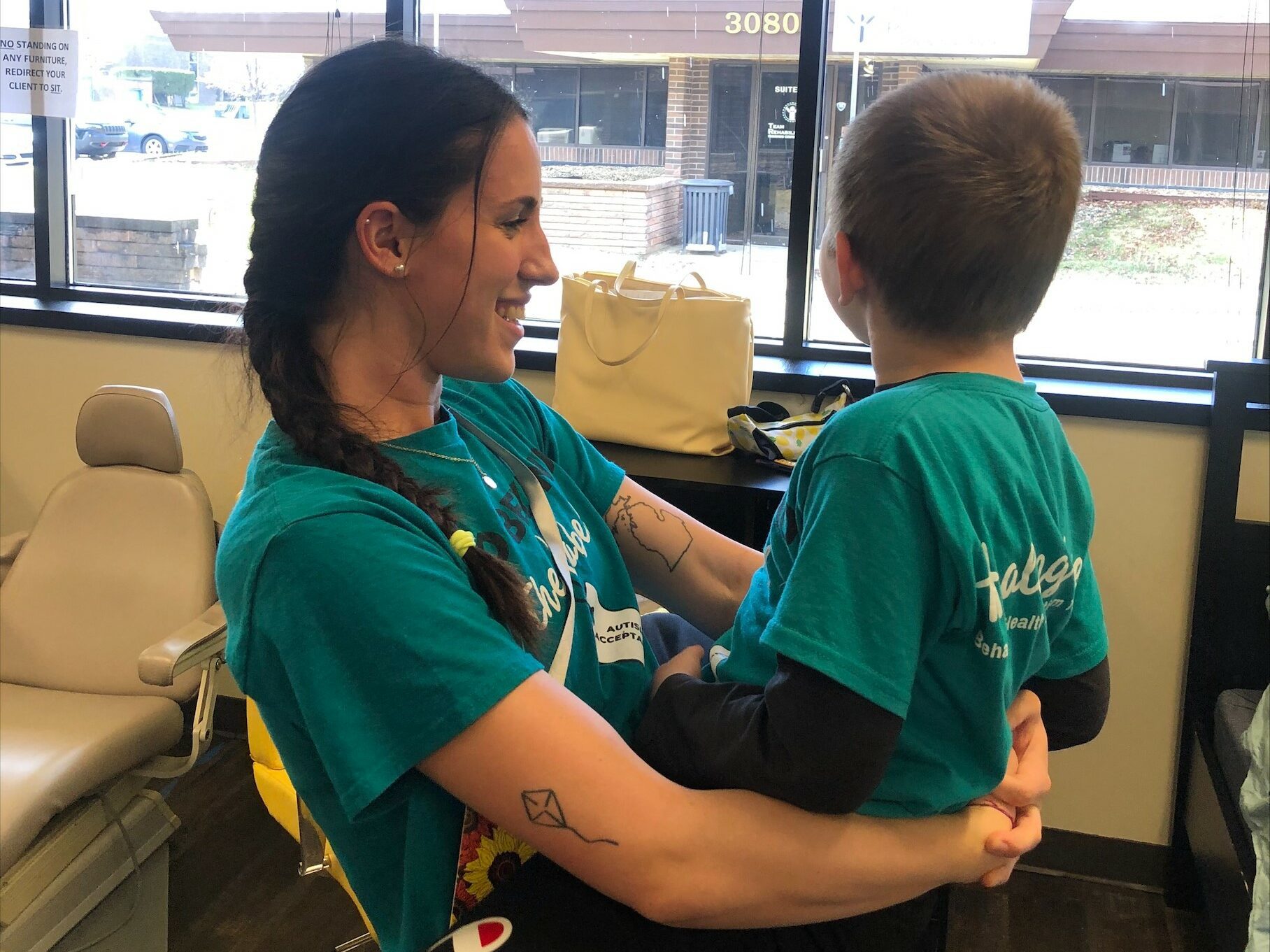 In addition to the hands-on training, new employees complete a 40-hour online RBT training to become certified as a Registered Behavior Technician®. Healing Haven helps certify all new employees as RBTs within their first few months of employment.
There is so much to learn in the field of ABA – there is no way to learn it all in two to three weeks! During their first 90 days, new staff receive ongoing training and heavy support from the training department. It is important that you feel both confident in the skills you teach and comfortable asking questions along the way.
"When you get to witness the kiddos reach new milestones and you know that you helped contribute to that, it is a feeling that you won't find in your ordinary work place." -Akerria, ABA Therapist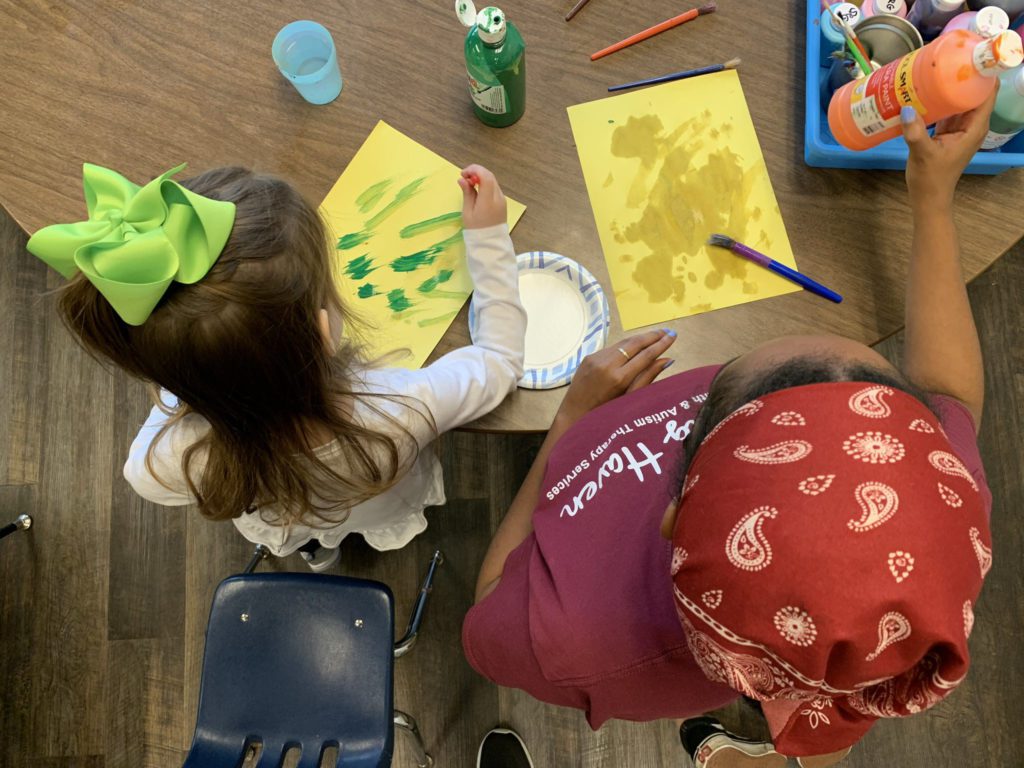 Looks like you've made it this far, so you're probably intrigued in applying and interviewing at Healing Haven! If so, you can learn more about us and easily apply in just minutes. We're looking forward to meeting you and hope you will be part of our team.
We are also hosting an onsite Hiring Event Friday, April 28, 2023 from 10 AM – 6 PM. Learn more and schedule your interview here.