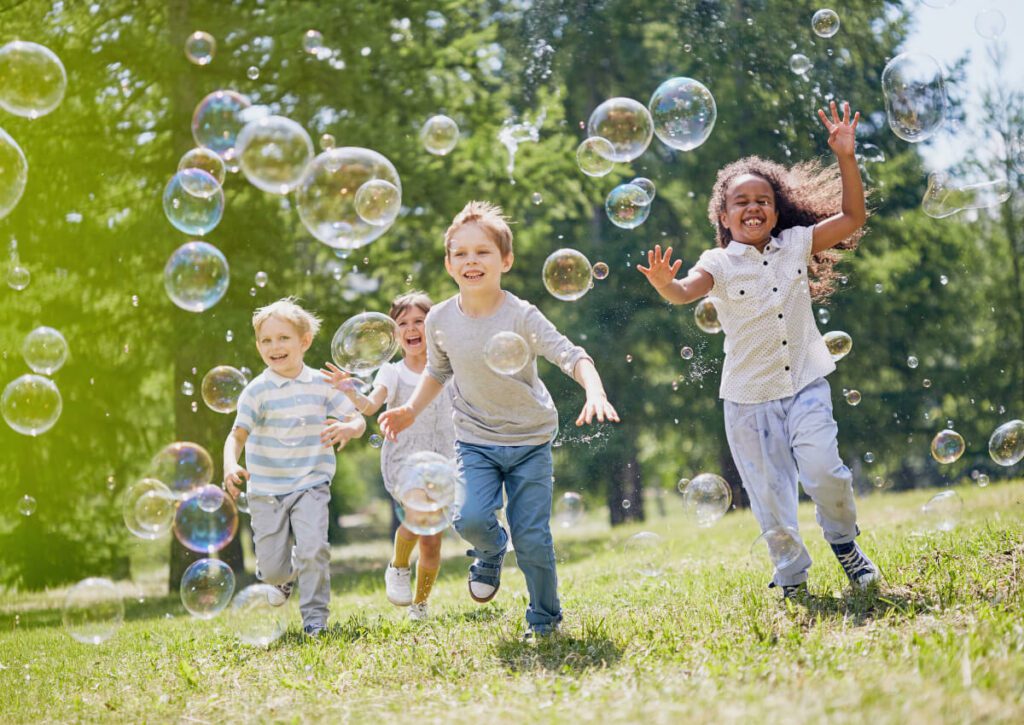 5 Tips for a Fun-Packed Summer for Kids on the Spectrum
As summer break approaches, it's normal to feel anxious about the transition to summer for your child with autism. You may wonder how your child might handle and adjust to schedule changes, barbeques, fireworks, large gatherings, and all the other eventful things summer brings. To ease some of the anxiety, we compiled five tips and tricks to consider using in the transition to summer for kids with autism.  
1. Create a Schedule
Some kids with autism hold rigidly to schedules and plans. It is helpful to be aware of any potential triggers when it comes to plans, such as things happening suddenly and surprisingly. To avoid this and ease your child's mind, create a summer schedule to review with them. Visual schedules are a fantastic way to keep your child informed of new routines. Let them know that things might change with this new season and that change is ok. Communicate to your child any change of plans as soon as possible to avoid catching them off-guard.
2. Prepare Ahead of Time
Just like with any change, it is important to maintain a routine for your child when summer rolls around. Think through what could cause frustrations in your child with certain changes and activities. One idea is to introduce novel places and activities to your child ahead of time. For example, if they're starting swimming lessons, take them to the pool before their first lesson for some exposure to the environment and to meet their instructor, if possible. Or if your child is starting a day camp, familiarize them by visiting the site and talking with some of their leaders. Tell your child what to expect so they won't be blindsided by these new experiences.
Another good way to prepare ahead of time is by looking into sensory-friendly options for some activities and places, such as the museum or theatre. Planning to go to places at non-peak hours is also a good practice for sensory-sensitive children.
3. Set Expectations and Rewards
Keep your child updated on where you are going, when you are going there and what will take place. Utilizing timers is a wonderful way to remind your child when things will happen, such as leaving the house for an event. For example, if you set the timer for 10 minutes, your child will know that when it goes off it's time to leave.
Another way to help kids with autism adjust to summer changes is to set rewards. Ask your child what they prefer to "work" for and use reinforcers or surprise them with a treat or activity after they handle an event well. Preferred items or activities will keep them motivated to demonstrate positive behavior.
4. Coping with Loud Events
With summer comes celebratory holidays, such as the 4th of July and Juneteenth, and events like concerts and fairs. Fireworks and large crowds often accompany these events, which can be overwhelming for kids with autism. Prepare your child as much as possible before the event. Perhaps show them a video of a firework show or concert beforehand to get a sense of how your child might react. To be prepared, bring noise cancelling headphones and sunglasses in the event your child becomes overstimulated. "Distractors," such preferred activities, fidgets, or items that comfort them are also great to have on hand.
5. Go Slow
You don't need to introduce change all at once. Talk with your child about some exciting activities planned for the summer to paint the coming change in a positive light. Explain that things might be different from how they've been throughout the school year.  
Practice adding in change in small ways, such as asking your child to stop a preferred activity and move to a different preferred activity. With this model, you can have them gradually move to non-preferred activities to increase their compliance with change. For example, if your child is playing with their toys, say "You have two minutes left of play time and then we're going to play a game/watch a video." Give lots of praise when your child copes well, and focus on the effort rather than the outcome (i.e., "I love how you put your toys down right away when I asked you to. Great listening!")  
The transition to summer for kids with autism may sound stressful, but with some planning ahead of time, you can help your child thrive.  And as always, remember to stay safe, particularly when outdoors or near water. Here's to a relaxing, adventurous, and safe summer!