Frequently Asked Questions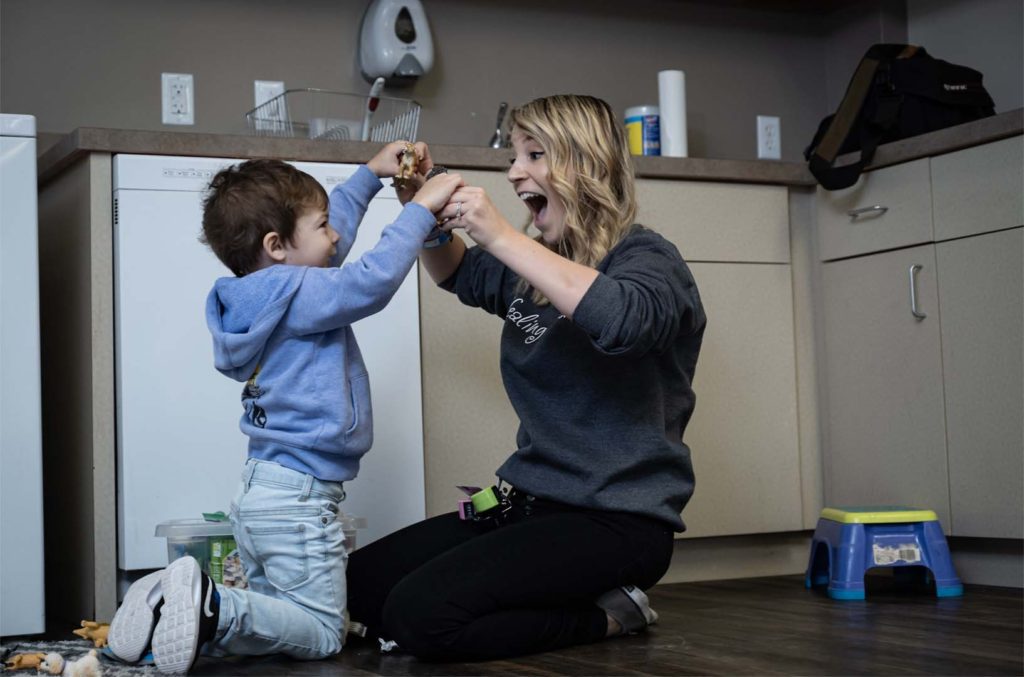 We've compiled answers to some of the most frequently asked questions regarding our services. From explaining the benefits of ABA therapy for autism, to the difference between a BCBA, an ABA Therapist and a Registered Behavior Technician, to additional services, insurance questions, and more. We know navigating an autism diagnosis can be overwhelming. As a result, we hope these help inform you and the decisions you are making regarding your child's care.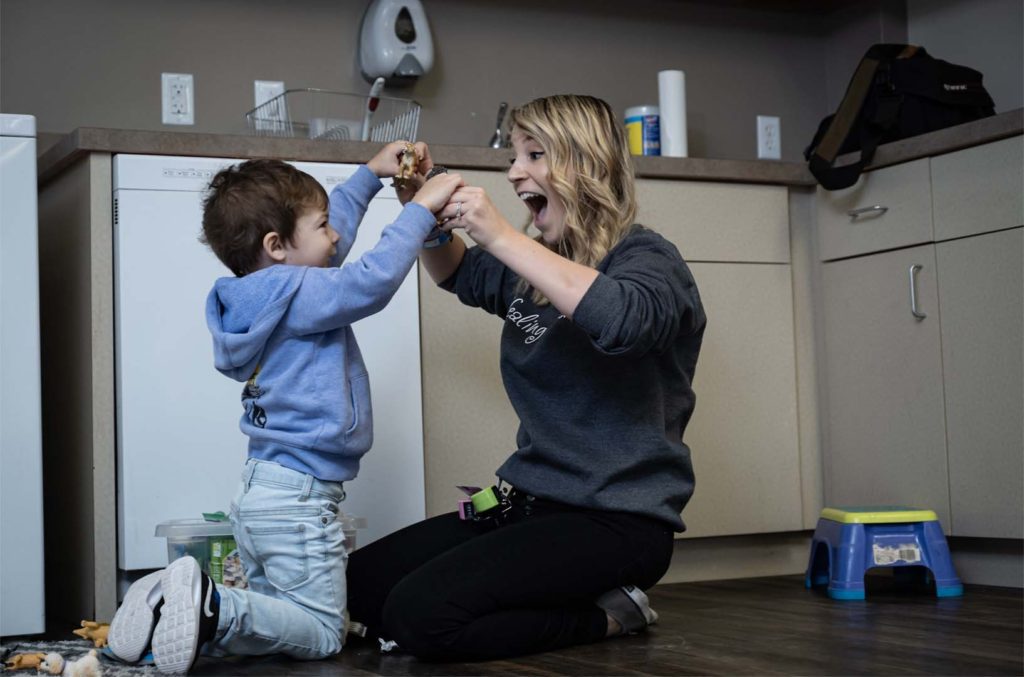 Applied Behavior Analysis is a scientific approach to understanding behavior. ABA is a method of therapy used to improve specific behaviors, decrease interfering behaviors and to help gain new skills. ABA therapy is evidenced-based and the most frequently recommended option for the treatment of autism.
ABA therapy is considered the "gold standard" in autism treatment. Since the 1960s, therapists have been using applied behavior analysis to help children with autism and other developmental disabilities acquire new skills (social skills, life skills and communication) and improve behaviors by teaching functional replacement behaviors.
As a result of legislative actions (2012 in Michigan), children who receive an autism diagnosis are entitled to have access to ABA therapy, as well as Occupational and Speech therapies for those under state regulated insurance carriers. If your child has received a medical diagnosis of ASD, our insurance and billing experts will communicate with your insurance provider to determine your child's level of eligibility. Note that your insurance provider may have special requirements for an autism diagnosis. If your employer provides a self-funded insurance plan and does not yet provide autism coverage, you can request to have it added to the insurance plan. More information regarding insurance funding is available here.
Even though ABA therapy programs are based on the individual needs of each client, most sessions share some similarities. At Healing Haven, an RBT or ABA Therapist delivers one-on-one therapy using  the specific program developed by your child's BCBA. A typical session takes place throughout our various therapy rooms. We believe in a more natural and holistic approach to help your child carry over what they are learning into other settings. Our therapists will work on skill building, Discrete Trial Training, play, as well as socialization and generalization of what they've learned. We also leverage incidental teaching, utilizing your child's natural interests and motivations.
A Board Certified Behavior Analyst is the manager of your child's team. They conduct assessments and design programs to address your child's unique needs. They also provide the oversight and supervision of your child's ABA therapists. Your child's BCBA also meets with you at regular intervals to provide updates on your child's progress and discuss ways to generalize new skills in the home.
The ABA Therapist(s) provide the one-on-one direct therapy for your child, implementing the programs developed by your child's BCBA. Because of this, Healing Haven's ABA Therapists receive extensive training in ABA techniques and methods. Training includes up to 120 hours of hands on training, 40 hours of online training required to obtain a Registered Behavior Technician certification, and extensive oversight after training to ensure treatment integrity. Your child's BCBA also provides weekly supervision of the therapists to ensure the highest quality of therapy for your child.
A Registered Behavior Technician (RBT) is an ABA Therapist who has earned the RBT credential. This is a nationally recognized professional certification that requires extensive training. Healing Haven provides RBT training for all new ABA Therapists joining our team. First, RBTs must complete a minimum 40 hour ABA training. Then they complete an RBT Competency Assessment completed by a supervising BCBA to ensure they can perform an array of skills in the ABA field. Once they finish those they must take and pass the RBT exam. Additionally, they must log supervision hours weekly and complete competency assessments annually to maintain their RBT credential.
As a companion to ABA therapy, we have our Parent Training programs to help parents learn the concepts of ABA therapy. This provides parents the knowledge and tools to implement ABA principles at home and out in the community. Many individuals with autism may struggle with communication, fine motor and life skills. As a result, we have speech therapy and occupational therapy services available within both clinics. By adding these therapies to our services, we offer one service location for the most common therapies children and teens with autism may need. We also have counseling and stress management services for parents, the child diagnosed with autism, as well as siblings. Additionally, our most recent service is Autism Testing & Evaluation services to help provide answers for parents concerned about their child's development.
No, our additional services are open to individuals not in need of ABA Therapy, but who need speech or occupational therapy, counseling or academic support.
Healing Haven currently accepts Blue Cross Blue Shield of Michigan, Blue Care Network, HAP, Priority Health,  Beacon Health, Aetna, Cigna and United Healthcare.
Families interested in our services can fill out our Contact Us form or call us at 248-965-3916. One of our Client Services team members will get back with you to discuss your needs and schedule a tour of our clinics. We strive to support every client according to their unique needs. We walk alongside you as you navigate your child's diagnosis and search for the best possible supports to help them grow, learn and thrive.
The short answer is no. While research indicates the earlier a child begins therapy, the better the outcome, we do not place limits on the children and teens we work with. We have seen growth in children who start ABA therapy years after their autism diagnosis. Our expert team of BCBA's have the knowledge and experience to teach clients of all ages.