Careers in ABA Therapy in
Metro Detroit
Making an Impact Every Day
Careers in ABA Therapy in Metro Detroit are plentiful. This is because the demand for ABA Therapy for children diagnosed with autism continues to increase. The field of ABA Therapy provides opportunities to make a positive impact on a child's life. For example, an ABA Therapist could play a part in teaching a child how to communicate. In addition, they show and teach them the steps to learn life skills that may come easily to others. And they also support their social and play skill development.
Are you wondering if this field is right for you? Watch the video below to have your questions answered. Learn more about what makes Healing Haven unique and a wonderful place to grow a career in ABA Therapy here in Metro Detroit. We are conveniently located off 13 Mile Road in Madison Heights near I-75 and easily reached from many surrounding communities.
The Increasing Demand for ABA Therapy Services
The need for our unique blend of services continues to grow. As a result, our need for qualified professionals also grows. Careers in ABA Therapy in the expansive Metro Detroit area are plentiful. However, not all providers are the same.
Are you passionate about helping and serving children with autism (and other special needs) and their families? Whether it's providing ABA Therapy, Counseling, Occupational Therapy, or administrative functions, all positions play a part in making an impact.
We are regularly hiring Registered Behavior Technicians and BA/BS students and graduates for our ABA Therapist position. These roles deliver the hands-on therapies to our clients. (RBT training is provided). Learn more about this position through this post: Why Consider a Job in ABA Therapy. Our team of BCBA's manage and coordinate the individual services designed for each child.
We are currently hiring for:
At Healing Haven we are very proud of the team we have and the culture of trust and commitment that we embody. We have a steady stream of families finding us online or referred to us for therapy. As a result, we are always looking to add talented, like-minded individuals to join our dynamic team.
Here are few things that make us stand out when it comes to careers in ABA Therapy in Metro Detroit:
Our approach to treating the whole family extends to also taking care of our team members.
In addition to competitive compensation, we provide health insurance, dental and vision, a 401K plan, vacation time, paid holidays, social activities, and more!
We have extensive training that sets you up for success in making a positive impact in the lives of our clients.
We have many opportunities for career advancement. For instance, the majority of our administrative and management team members started out as entry level ABA Therapists.
What Our Team Members Have to Say...
"The best part of the job is making gains and progress with the clients and seeing their growth! It makes me so happy and fills up my bucket. It's an amazing place to work." – ABA Therapist
"This is more than a job, it feels meaningful to wake up each day and make a difference." – ABA Therapist
"The culture at Healing Haven is awesome. Everyone works so hard for the kids and they support each other through everything. The work we do is not easy so it is nice to have a place that feels comfortable and supportive!" – ABA Therapist
"I'm grateful to be part of such a supportive team who encourages professional growth with the clients' needs in mind. Having management who takes action toward progressive approaches and so receptive to change is invaluable. The fact that I can lean on my supervisor and coworkers when I need to makes for a supportive environment." – BCBA
Comprehensive Training for a Career in ABA Therapy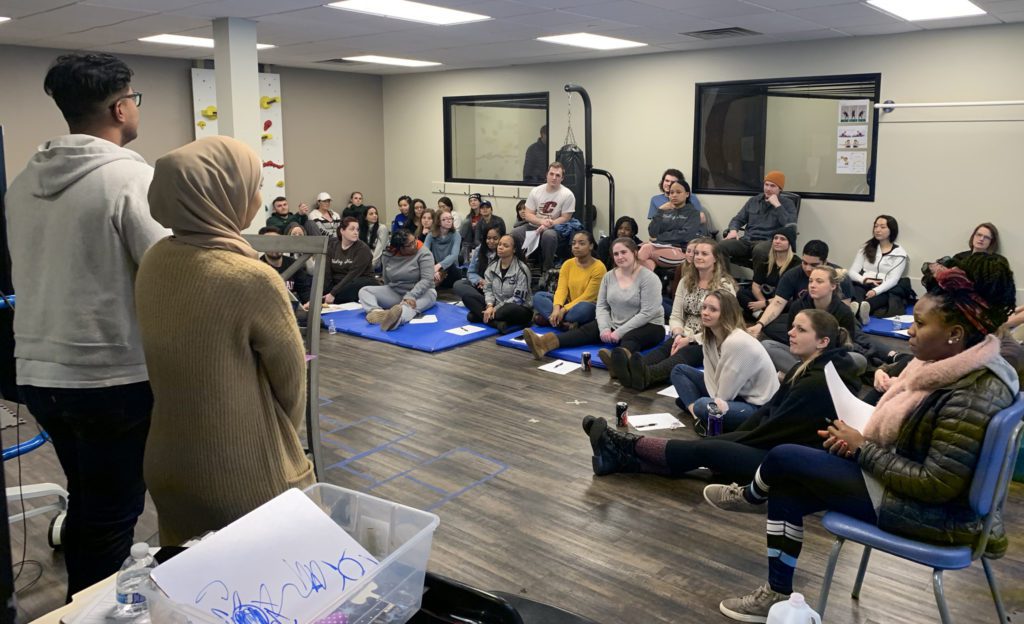 Our thorough training program is another aspect that sets us apart from other ABA providers. New ABA Therapists receive a mix of hands on, didactic and online training. As a result, this commitment to quality training develops competency in the field of Applied Behavior Analysis. New team members spend time observing experienced therapists, receiving video modeling, role-playing and scenario-based problems and active responding. Therefore, all new employees receive at least 80 hours, and up to 120 hours, of training before they begin working one-on-one with a client.
RBT® Certification
Additionally, we provide all new ABA Therapists training to become Registered Behavior Technicians®. RBTs must complete a minimum 40 hour ABA training and an RBT Competency Assessment completed by a supervising BCBA. This process ensures our ABA Therapists can perform an array of skills in the ABA field. The final step is to pass the RBT exam through the Behavior Analyst Certification Board (BACB). After passing the exam, they must log supervision hours weekly and are required to complete competency assessments annually to maintain their RBT credential. 
It is also important to note that our ABA Therapist training is ongoing throughout employment.  The goal is to constantly improve independence and the overall quality of life for the children we serve.
To sum up, when you are considering a career in ABA Therapy, it's critical to understand the type of training that is required by the ABA provider. Thorough training ensures you are not only equipped to do the job, but are also making a positive impact.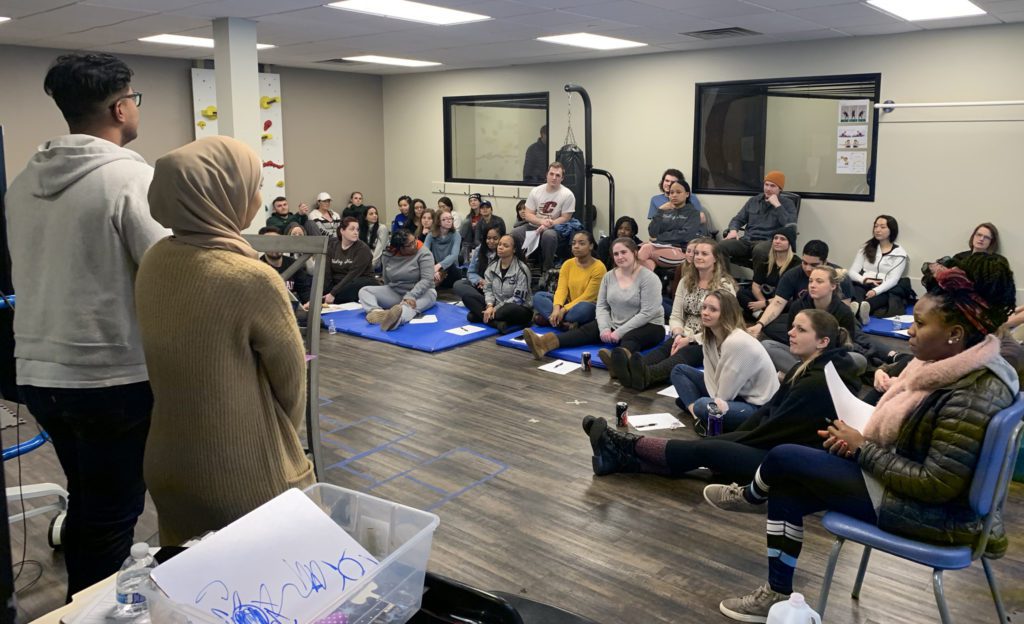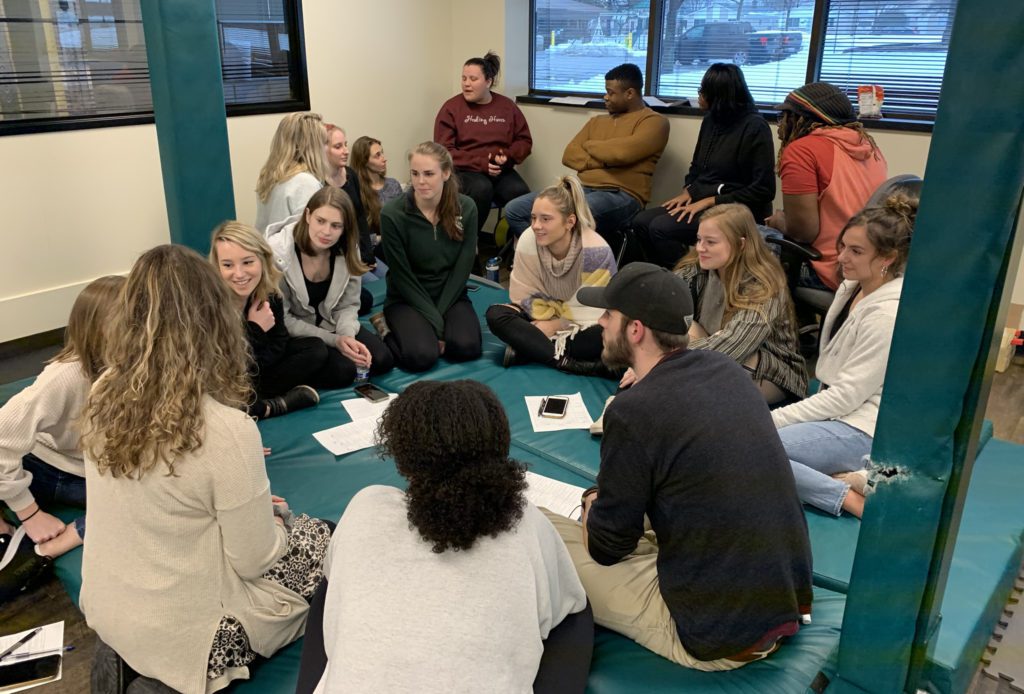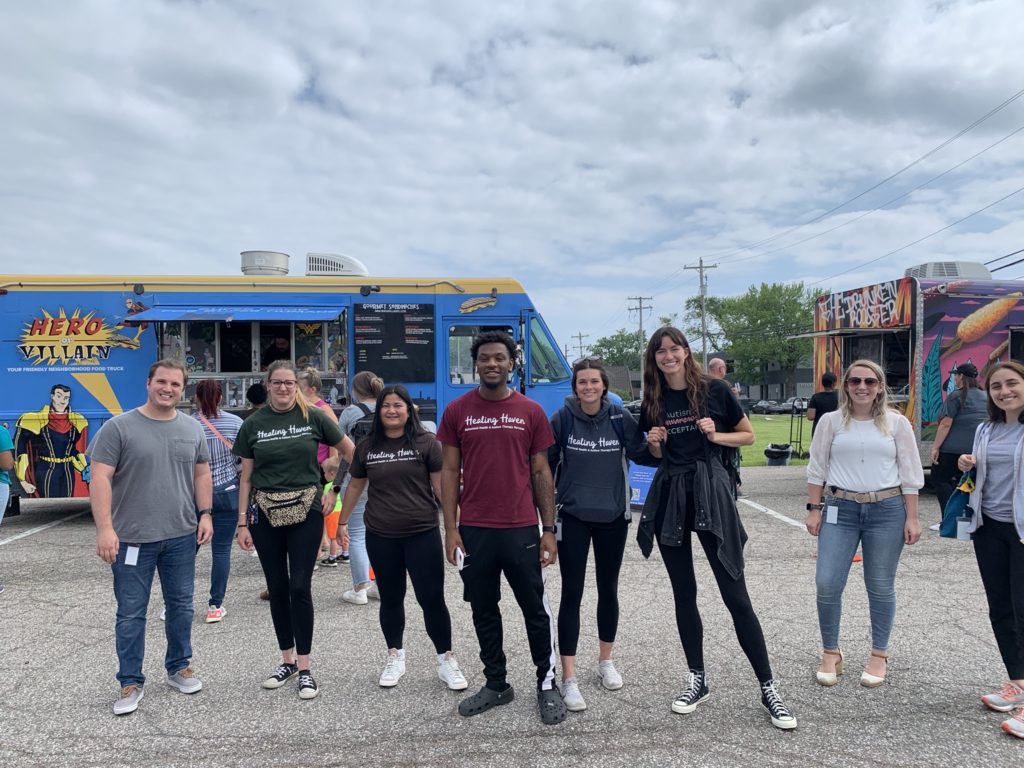 We value our team members and their commitment to the work that we do. We regularly show our thanks through a variety of ways – whether it's recognition through rewards like gift cards, verbal praise, food treats like a coffee bar, special events or annual reviews and annual merit increases.
"I love coming to work knowing that we are making a significant difference in the lives of children with special needs. I couldn't imagine doing anything else with my life!" – Healing Haven Team Member 
Careers in ABA Therapy in Metro Detroit
You've made it this far, so we hope you are intrigued to consider a career in ABA Therapy with us. Let's have a conversation and talk about you joining our team. Healing Haven may be just the right fit for a rewarding new career! Give us a call directly  – 248-965-3916 – or use the form below and we'll reach out to you. If you have a resume online, please include a link to it in the "Tell us more about you" section. We look forward to speaking with you soon!