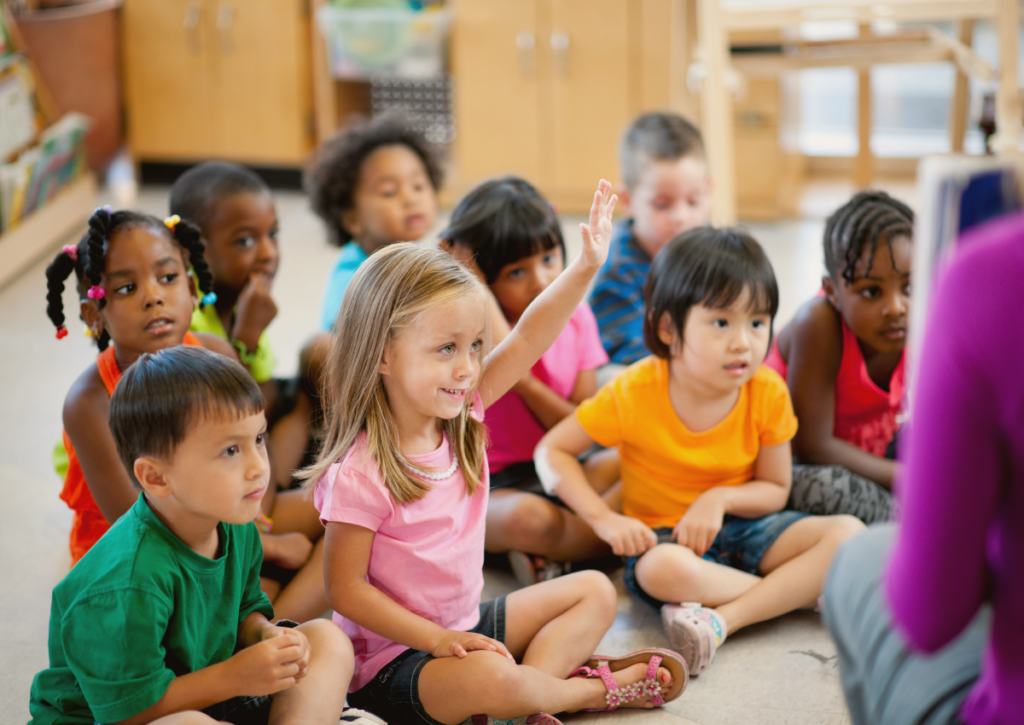 Among the many therapy activities taking place in our three autism therapy clinics on our campus, one element that stands out are the ABA therapy social groups. These groups are part of our ABA programs and work to foster socialization and school readiness skills. Each group is facilitated according to skill level. Read on to learn about the latest activities and skills taking place in our ABA therapy social groups.
Early Intervention Clinic Groups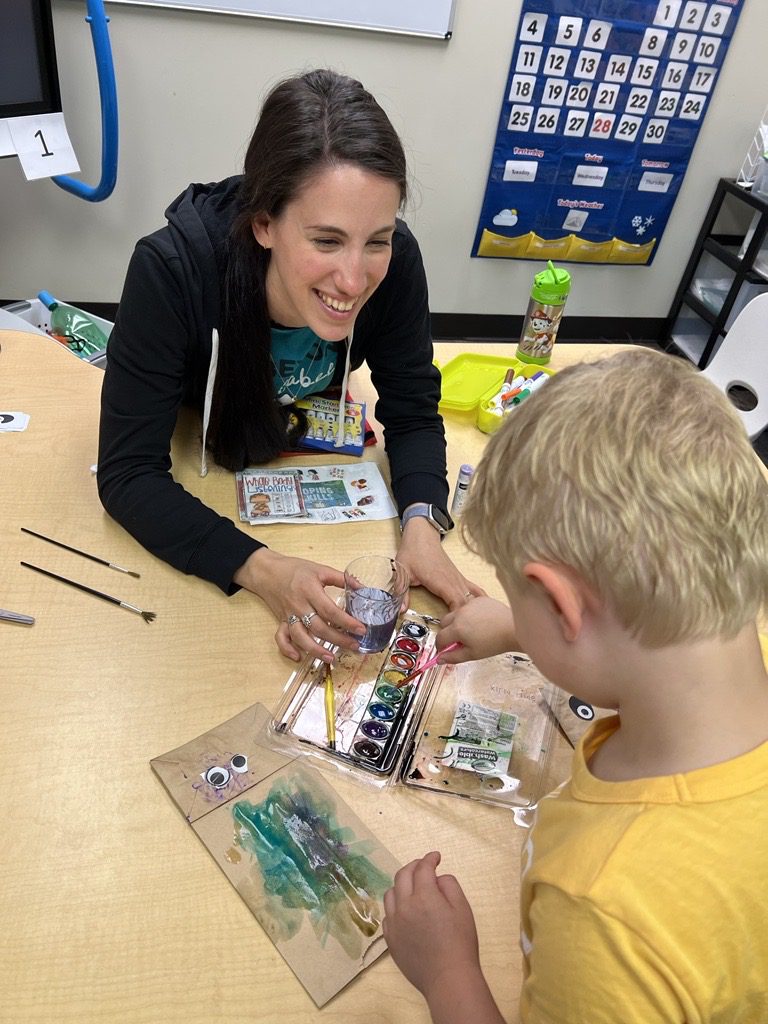 Our Early Intervention Clinic incorporates many fun group opportunities! Our team designed the Early Intervention groups in a stepwise fashion, building upon one another by skill level. Placement in a group is determined by a child's level of skill when they enter our ABA therapy program. Even though these groups, designed for kids ages 18 months to 4, are kept "short and sweet," they provide ample opportunities for kids to learn how to interact and attend to peers. The social groups in our EI Clinic take children from the beginning stages of learning, like how to sit and listen to a book, all the way up to having the skills to navigate preschool or daycare.
Young Learners Clinic Groups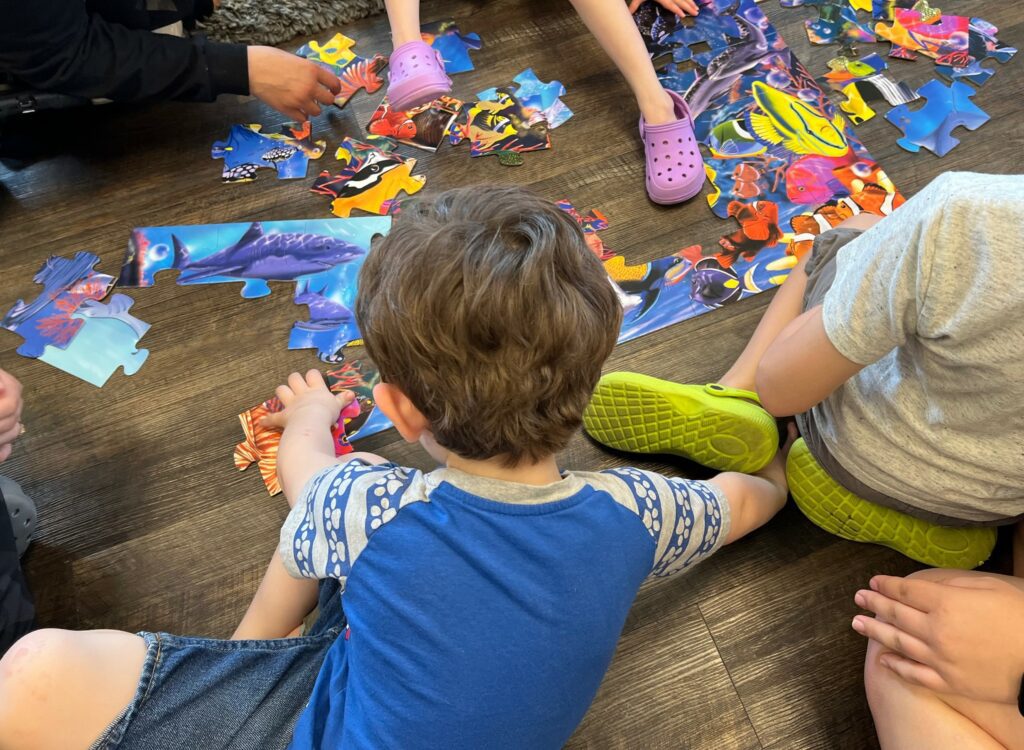 The clinic with the greatest variety in social and school preparation groups is the Young Learners clinic. Children ranging from 4 up through 8 years of age receive therapy this clinic.
At the onset of starting in our Young Learners ABA therapy program, our clinical team assess children to determine which group will fit their needs best. Splitting groups up this way helps us pair children with peers at a similar level of skill. Doing this further promotes socialization. Group activities range from simple activities, such as singing songs, to learning how to respond when their name is called. Skill sets are carefully selected to expose children to a level of activities that would be expected in a preschool environment.
Preparing for Elementary School
For our Young Learners clients who are ready for more skill-building in a group setting, we offer a series of school preparation groups. These groups are alike in structure and are tiered to accommodate various grade-school levels.
The beginner group focuses on the core skills of basic attending, following instructions, and group response/attending. Conversely, more advanced groups incorporate elements of working independently or conversing in a participative way with a peer. As individuals progress through the levels, they learn to attend for longer periods of time. They also expose themselves to following a schedule for structure.
Our most advanced group in Young Learners set the stage for transition to a school setting. This group teaches in a group that is no longer one-on-one therapy. While the pre-requisite skills for school, such as sitting and attending, are still incorporated, these groups also touch on emotional regulation and flexibility. It is always a great celebration as our clients begin to slowly fade out ABA therapy services in exchange for school. Watching them integrate the skills they have learned during group time at school is one of our greatest joys!
School & Community Readiness Clinic Groups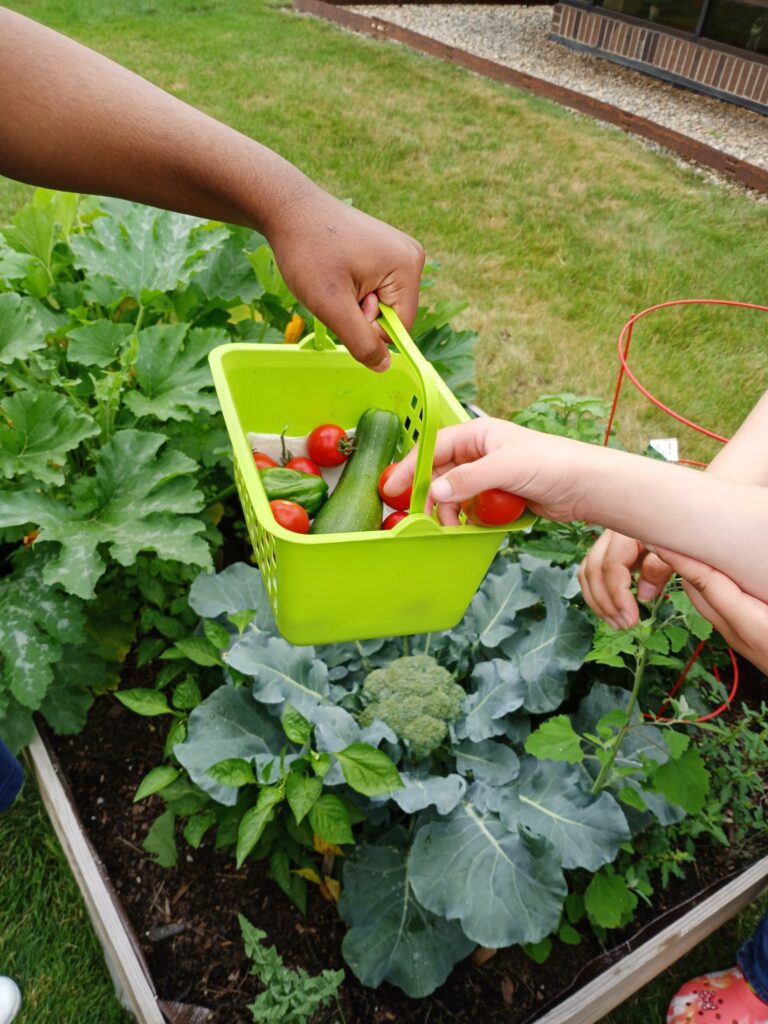 In the School & Community Readiness clinic, our group leaders introduce individuals ages 9 through 16 to life-skills-based activities. These activities include baking, gardening, shopping, arts & crafts, computer skills, and more! The specific skills each person works on during an activity is determined by their ability to participate and attend to the task as well as their overall skill level.
Our themes for group time rotate. For example, this summer our group leader prioritized having a Garden week. This involved learning about growing a garden, planting, and harvesting. We taught all the steps needed to plant flowers and vegetables in our garden. We are proud to say the garden was a hit and is thriving!
During group time, individuals in this program also have the opportunity to show off their creativity! Once a month, parents and families are encouraged to stop by and explore some beautiful handmade products in our Marketplace. The items are free, but the creators can practice taking pretend payments. The emphasis is on teaching foundational prevocational and social skills to help prepare these individuals for independent life.
The Importance of Social Groups
Our Social and School Prep groups run in our clinics all year round. Incorporating aforementioned elements during group time allows us to emphasize the importance of socialization and group learning. Further, it allows the children to practice essential skills that will be needed to transition to independence.
"Our School Prep groups work on responding to group instruction, which is applicable at school along with other situations in life. Additionally, these groups allow for peer interactions to occur at a high frequency throughout the client's ABA session."

– Healing Haven BCBA
When asked why our School Prep groups are so important, one of our BCBAs said, "the ultimate goal of ABA therapy is for our clients to gain independence in skills needed to move to lesser levels of support and ultimately graduate from ABA. Our School Prep groups work on responding to group instruction, which is applicable at school along with other situations in life. Additionally, these groups allow for peer interactions to occur at a high frequency throughout the client's ABA session." We are so grateful to witness our clients grow and thrive in all they do!
If you are interested in learning how your child can benefit from our ABA therapy programs, including our social and school preparation groups, contact us for more details.