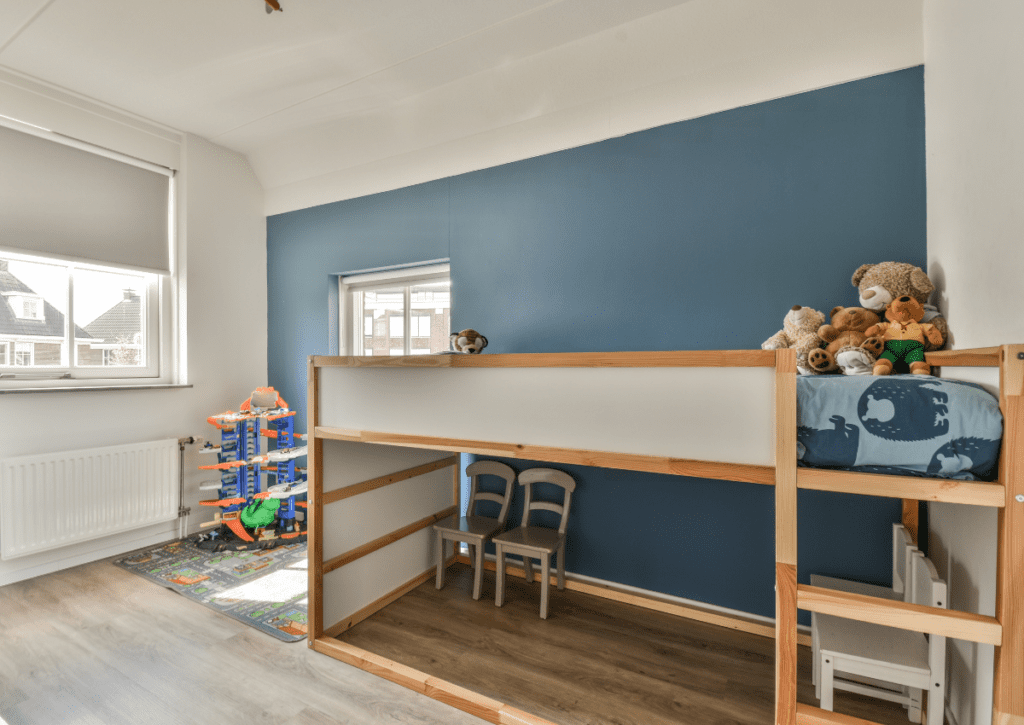 Have you ever tried working in a cluttered area? Or been distracted by noises or lighting while trying to focus? Most of us would not feel very successful if we were attempting to be productive in such an environment. For individuals with autism, distracting, messy work and play spaces can only magnify the struggle of focus when gaining new skills. Whether it's your home or your child's play area, keeping an organized space for individuals with autism reaps many benefits.
Why Organized Spaces for Individuals with Autism
A clean environment is an important element to the success of individuals with autism. In fact, it influenced the design of our clinics. Our Executive Director Jamie McGillivary intentionally chose the colors of the walls, the use of natural light and artificial natural light, simple layout and organized spaces. And these principles can carry over into the home environment too.
Less Distraction
Many individuals on the autism spectrum experience excessive sensory input. Consequently, distraction is common. Too much unnecessary clutter and detail can derail a child's focus. Even minor messes that may be easy for a neurotypical child to ignore could cause attention issues for those on the spectrum. Minimizing unhelpful sensory experiences aids in their ability to focus for individuals with autism.
Specifically, consider visual and auditory senses when designing a distraction-free space:
Visual
Keep walls simple in decoration to prevent overwhelm. Many kids with ASD notice minute details in the area around them. Tucking away supplies and toys in bins or cabinets out of sight reduces temptation to interact with them while also reducing distractions. For colors, utilize solid, soft tones such as green, blue and pink and avoid yellow as it can be overstimulating.
Auditory
Sensitivity to noise is a common symptom for kids with ASD. While neurotypical children may function easily with sounds considered background noise, those sounds may be incredibly distracting for children on the spectrum. Keep your child's space as free as possible from traffic noises, humming machines, loud ticking clocks, and other potential "noise clutter."
Enhances Organizational Skills
Organizational tasks that we deem simple may require more effort and practice for individuals with autism. A clean work environment promotes organization and productivity, which in turn helps a child acquire new skills. Designating organized areas helps individuals with autism predict what will take place in their workspace. Labeling areas such as drawers and cupboards can help kids practice putting their supplies and toys away when finished. This also helps reduce long-term clutter and ensures smoother transitions to new activities. Color coding is another fantastic way to make organizing easier for kids on the spectrum, as different colors represent different purposes for an area.
Reinforces Routine and Expectations
Organization helps an individual's success and independence in following instructions. If a space is cluttered and messy, they will likely get more confused when trying to learn skills and complete routine tasks. According to research, organized and structured learning spaces aid kids in staying on-task and performing well academically. Structure helps you as a parent as well, as it can reduce the need for your assistance.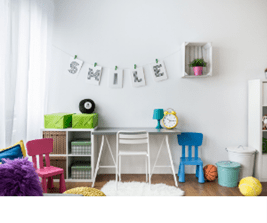 If you believe your child could benefit from some decluttering and organization at home, here are a few ideas to get started with over the summer. And remember, you don't have to try all of these things at once!
Organize toys, art supplies, school materials, etc. into labeled areas and bins
Paint your child's room a new, calming color
Tackle one room at a time and identify items you can remove or put away for a simplified and, hopefully, less stressful setting.
These ideas may not only benefit you, but your whole family may begin to feel some stress lift as a result of creating organized spaces for your child with autism.