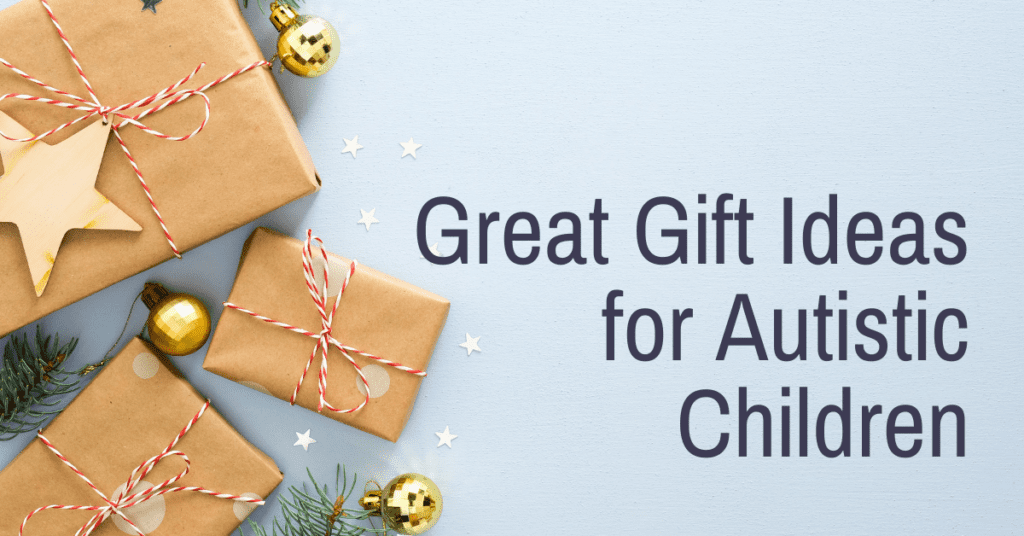 With holiday season fast approaching, it's time to scheme gift ideas! But finding useful and entertaining gifts for kids with autism can be tricky. For the past few years, we've compiled lists of gift ideas for autistic children. These categorized suggestions come from experts at our clinics as well as popular preferences from our clients.
A few things to note: Remember to consider the child's interests and developmental stage. If they love a certain character or sport for example, find something that includes that. Or if they are intrigued by a certain sensory experience, such as fluffy or smooth items, gift from those categories. Their developmental stage also might not match age-appropriate toys and activities, so keep in mind what they might enjoy based on their abilities and interests.
Here is your 2021 gift guide with great gift ideas for an autistic child (or teen)!
Gifts that encourage movement
Many kids with autism often need to incorporate lots of movement into their day to counteract sensory issues. Try an anti-burst peanut exercise ball for core strength development and calming deep pressure, or a balance board for balance and coordination.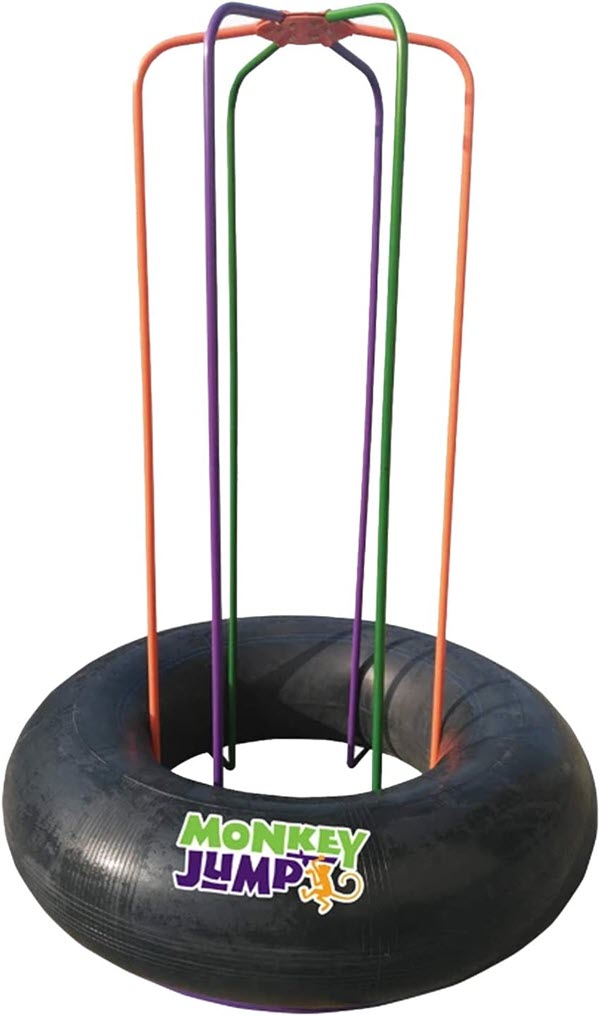 Additionally, according to one of our Occupational Therapists, jumping is an excellent way for kids to get sensory input. She suggests a monkey jump, where small children can engage in a game of Five Little Monkeys. A mini trampoline is another fantastic go-to option for kids who need to get energy out.
Sensory gift ideas
Water beads are a huge favorite of our clients. After expanding in water, put them in a bin and let kids run their hands through them for some mesmerizing sensory fun.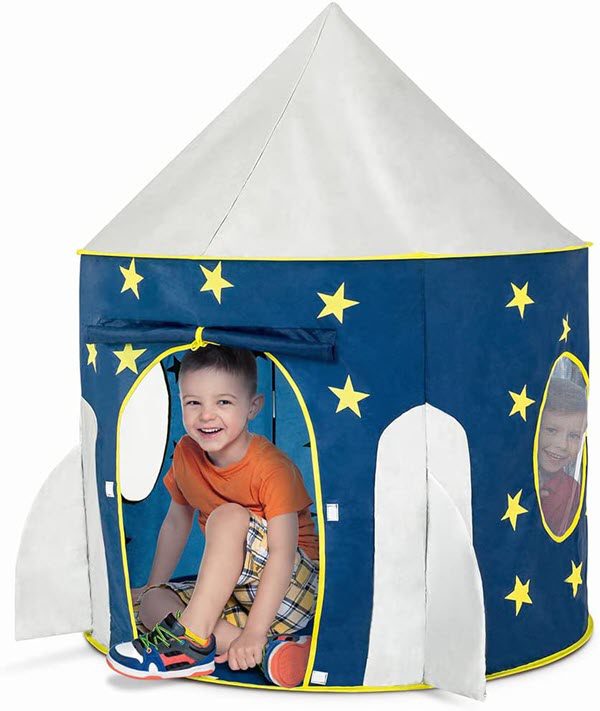 Sometimes a child with autism finds solace with alone time. Make a peaceful haven in a tent that you can fill with pillows, stuffed animals, or any other objects that help your child experience calm.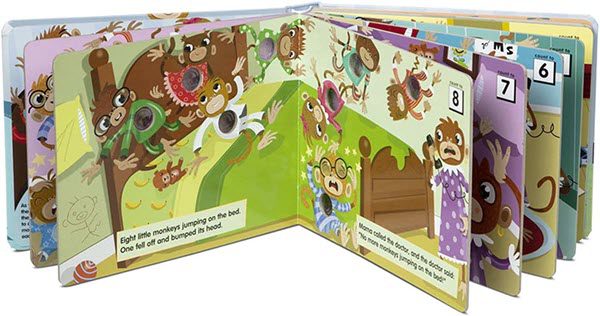 Poke-A-Dot books offer interactive sensory input while enjoying a story. Children can pop the dots on each page, which is a great opportunity for fine motor skills.
If your child often gets overstimulated and likes body pressure, try a weighted vest, blanket, or neck wrap. The added weight can aid in focus and help kids feel safe and secure.
Toys that support fine motor skills
Kinetic sand is a perfect gift for kids that like to squish, mold, and create—another favorite of our clients. As opposed to real sand, kinetic sand prevents big messes as it sticks together. Scoop into molds or build little creatures and sandcastles for fine motor practice.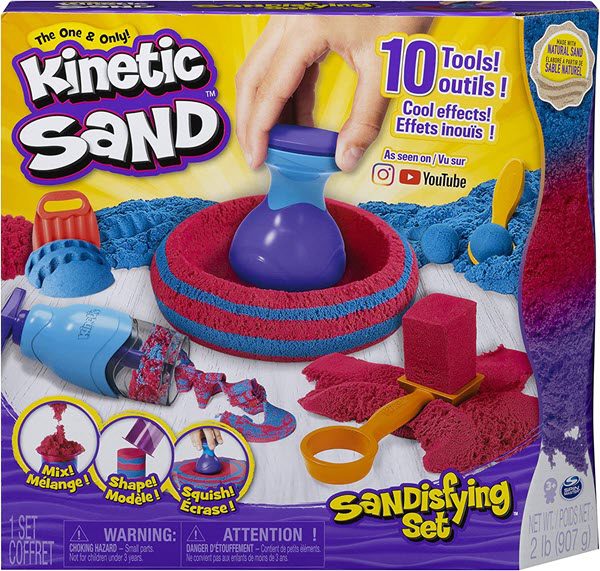 Do you have a child who loves taking things apart and putting back together? Check out this take-apart car, complete with a drill. Our OTs utilize these cars during sessions to encourage fine motor skills. The car can also go for a drive when construction is completed, offering an enticing reward at the end of a task.
Do.A.Dot markers help kids work on fine motor skills through learning to hold and control something in their hand. With a sponge tip applicator, they are also mess-free! These markers are a great option for quick art projects.
Gifts for tweens and teens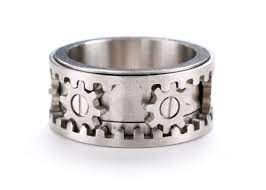 Many of these gifts work for younger children, but may not satisfy needs of older kids and teens with autism. Finding gifts for teens can be difficult, but we suggest fidget-friendly items than can ease stress. As kids get older, they need to concentrate longer on tasks. Gifting a fidget spinner, a Kinekt gear ring, or finger fidget pencils can therapeutically relieve extra energy and stress when trying to focus.
Stocking stuffers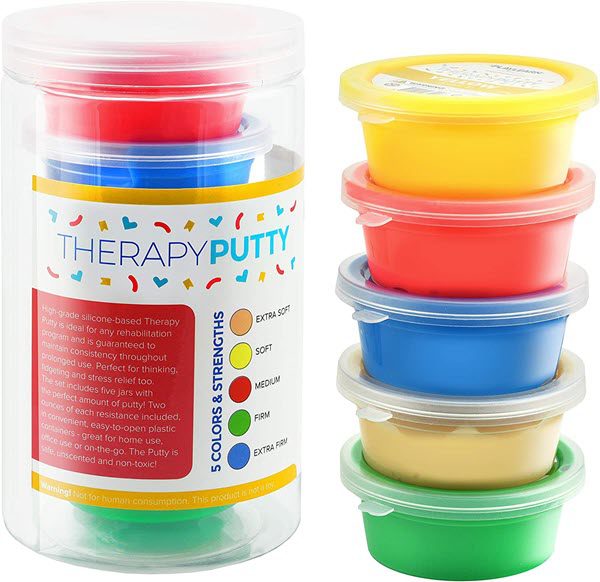 Try these smaller items to stick in a stocking. "Pop-its" are all the rage right now, for both neurotypical and autistic children—we see many around our clinics! Therapy putty often comes in a small container for easy transport to pull out and squish when needed. Our clients also enjoy stretchy tubes that pop and bend. For kiddos who like to mouth items, try packs of fun-shaped chewies such as these shark teeth. An anti-stress toy like this cool fidget or a liquid timer can simultaneously entertain and ease sensory induced anxiety.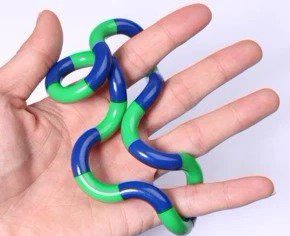 Gift ideas to treat parents
If you're planning to give to a child with autism, it's a nice gesture to gift their parents as well. Parents of kids with special needs often endure a lot of stress. Self-care and fun experiences are excellent options, such as a manicure/pedicure, a massage, restaurant gift cards, or movie gift certificates. A relaxing night out is often a wonderful gift for parents, given all they balance!
We hope we've helped take some of the stress out of your holiday shopping this year with these great gift ideas for autistic children. For even more gift suggestions, be sure to visit our previous guides from 2018, 2019, and 2020.