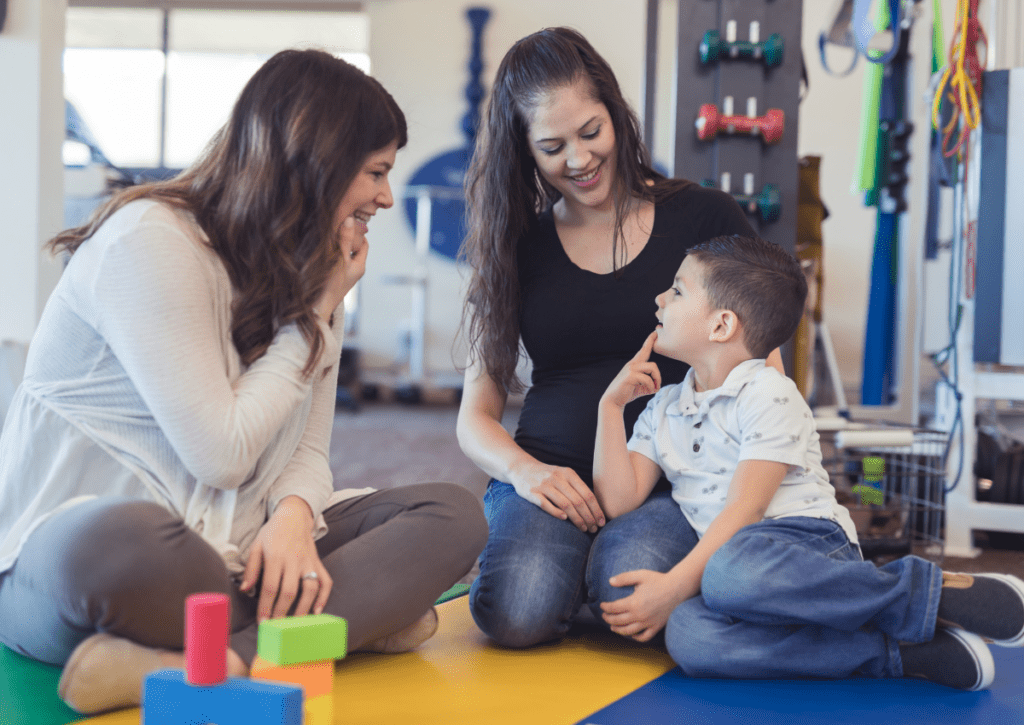 Individuals with autism can present with many complex challenges and behaviors. As such, a one size fits all therapeutic approach is not usually effective for them. This is why collaborative autism therapy services can have a greater impact.
Research tells us that evidence-based treatment options are the best place to start. While Applied Behavior Analysis (ABA) Therapy is the most effective intervention for children with autism, there are many other evidenced-based treatments that should be considered therapeutically as well. Different therapies often complement each other and are most impactful when performed in a collaborative nature.
What Collaborative Autism Therapy Looks Like
At Healing Haven, we offer a comprehensive approach to autism therapy. In other words, we offer more than just ABA Therapy at our clinic. In addition to our ABA Therapy team of Board Certified Behavior Analysts and Registered Behavior Technicians, we have a wonderful team of Occupational Therapists, Speech Therapists, and Counselors, who support the needs and development of our clients. This collaborative autism therapy approach allows a family to get everything they need under one roof. Our interdisciplinary team works together to create and execute each unique therapy plan.
How Collaborative Autism Therapy Works
An interdisciplinary approach ensures that all clinicians involved in a child's care have the chance to meet and discuss the mutual children they serve. They collectively brainstorm techniques that will and will not work for each specific child, and strategically plan methods of generalization across therapy providers and environments. At Healing Haven, every professional is automatically on the same page when it comes to you and your child's history and progress.
The Benefits of Collaboration
There are many benefits to professionals working collaboratively when it comes to your child with autism's developmental needs. All therapy providers being in a shared physical space is just one of them. When all professionals work together they get to witness and learn from each other's work. Conversely, when we get a report from a client's outside occupational or speech therapist, we can communicate about the goals in place, but we may not have the luxury of observing how the goals are being taught.
Additionally, when parents don't have to schedule therapies at multiple locations, it can help reduce their stress. The benefit of having an interdisciplinary team also eliminates the need to repeat the same thing to multiple professionals. This can lessen the likelihood of confusion and miscommunication between parent(s) and professionals.
What Sets Our Collaborative Autism Therapy Apart
Healing Haven's collaborative autism therapy approach is unique in that it encourages parent involvement in each type of therapy, as opposed to only requiring it in the autism therapy portion. Parents are active members of their child's team, as they bring essential information to the table. Parents are essential to help their child generalize skills to the real world.
It is our goal at Healing Haven for each child to gain the skills they need to move to a lesser level of care. And the best way to experience that is to make sure what we do in the clinic continues to carry over into the home.
To get your child started with services, contact us today!