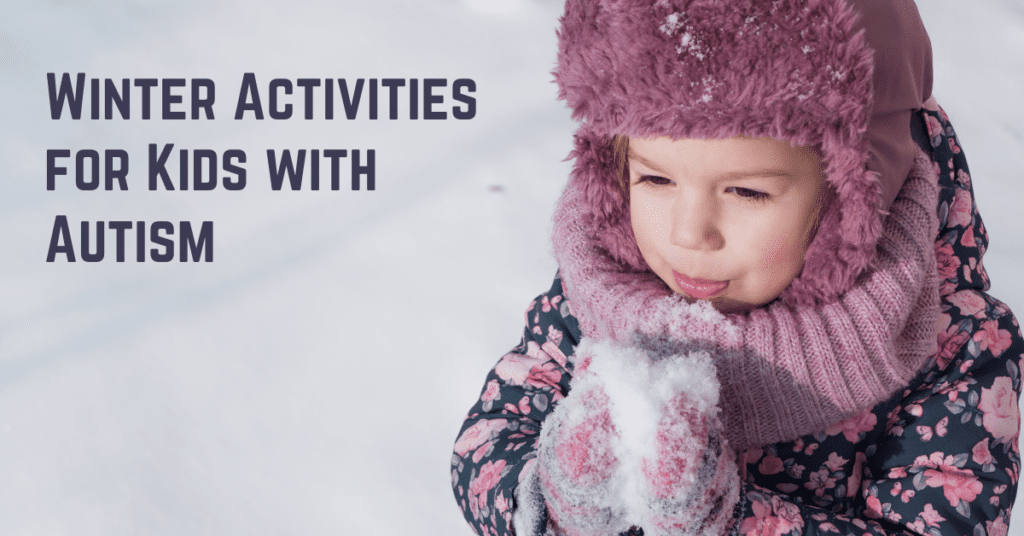 We can all probably agree—winter is often hard to get through. Cold, icy days nix the option for frequent outdoor play. If your kiddo needs some cabin fever relief, we've compiled some DIY winter activities for kids with autism. These projects are ridiculously easy to assemble and extremely cost-effective—it really doesn't take much for kids to have fun! Many of these activities require similar materials that you can buy in bulk and have on hand. Additionally, these winter activities for kids with autism promote sensory input, social interaction, and fine and gross motor skills. 
Indoor Winter Activities
Create fake snow
This is a sensory activity that incorporates textures. It's great for kids who seek tactile sensory experiences. All you need is some shaving cream and baking soda for some fun with fake snow. Squirt some shaken shaving cream into a bowl or plastic bin. Add baking soda until the mixture reaches a moldable consistency. Kids will love squishing their hands in the "snow," building mini snow people, and creating little winter wonderland worlds.
Our Director of Occupational Therapy, Amanda Alfery, OTR/L, shares the importance of sensory activities like this one. "The combination of soft, squishy textures with the coarseness of the baking soda provides a variety of input to the tactile system that is both alerting and regulating." She also suggests having your child create the snow with you, which increases processing and executive functioning skills. "For example, have your child measure and/or pour out the ingredients with you and stir them together to combine. This is a great naturalistic opportunity to incorporate fine motor skills, tool use, and bilateral integration as your child stirs while stabilizing the bowl."
Materials Required:
Plastic bowl or bin
Shaving cream
Baking soda
Frozen treasure hunt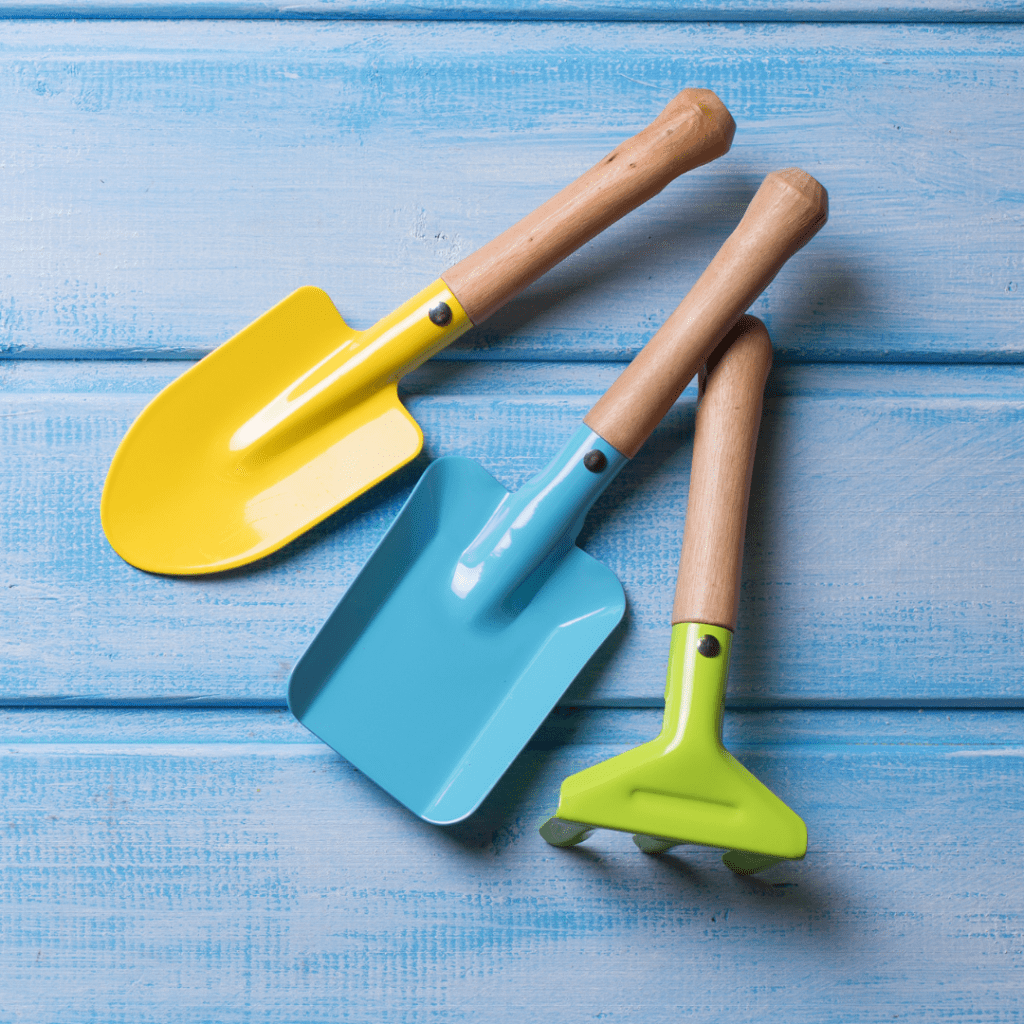 This winter activity only requires a little bit of prep! If your child loves "heavy work," or activities that involve applying and/or receiving pressure, be sure to have them try this. According to Amanda, "heavy work is organizing for the proprioceptive system, helps your child integrate new information about their body's position in space to develop body awareness, and incorporates pressure regulation skills."
To create, fill a plastic tub with water and place items in it such as toys, plastic snowflakes, pine cones, or other winter-themed objects. Place the bin in the freezer overnight until it's frozen solid. The next day, remove the ice block from the bin by running warm water over the bottom. Place the block in a larger container and have kids "dig" around for the items. Digging tools can be silverware, toy hammers, or any other child-safe item. Picking at ice keeps kids engaged and motivated to find the treasures! For safer tool options, Amanda suggests your child use basters or eyedroppers to dispense warm water across the ice to melt it. "This provides excellent natural opportunities to develop fine motor skills, pincher grasp and finger strengthening as well as visual motor skills. Using motivating characters, figures or toys will be more likely to hold your child's attention."
Materials Required:
Plastic tub
Plastic toys, snowflakes, foam cut outs, pine cones, berries, anything winter themed
Silverware, toy hammers, eyedroppers, basters
Make snow ice cream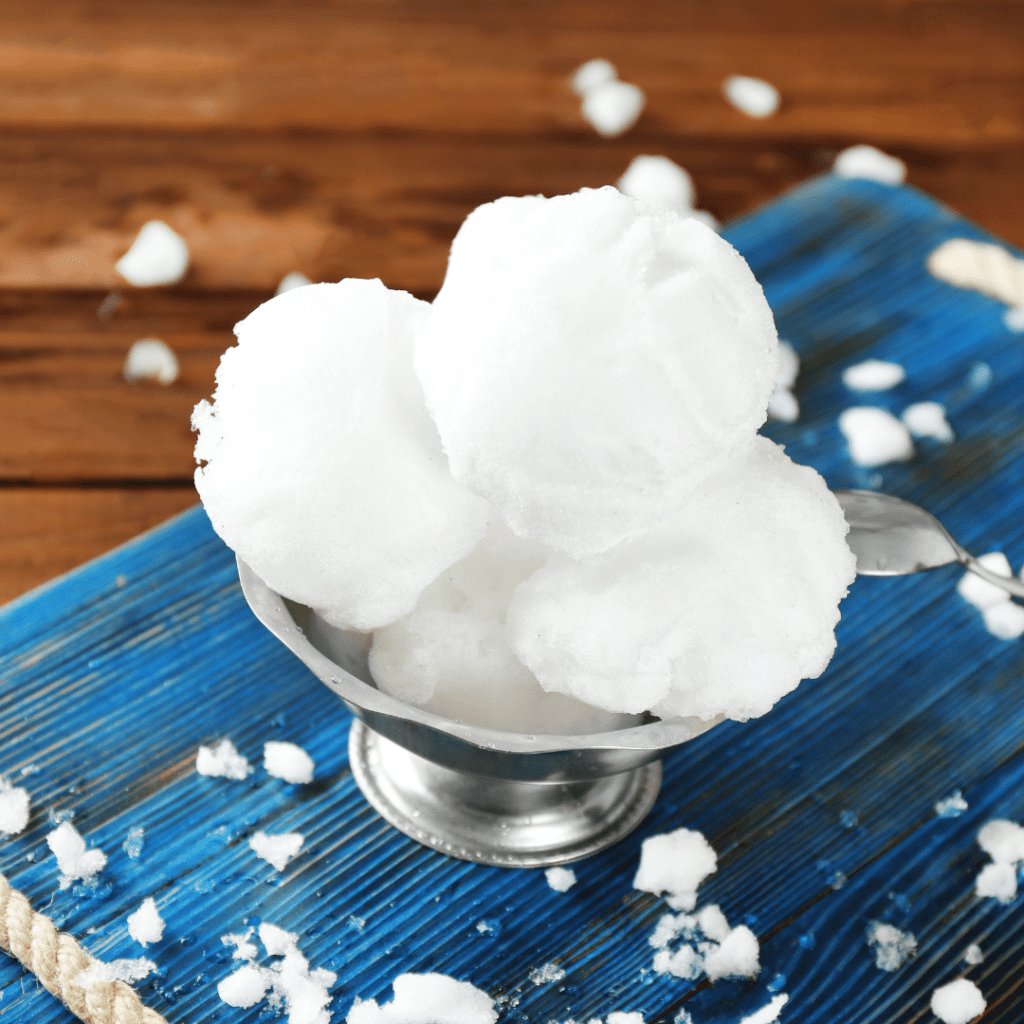 There's no better way to utilize fresh snow than making it into a tasty treat. Collect 8 to 12 cups of clean snow. Add vanilla extract and condensed milk and stir into snow. Add more snow if needed to reach an ice cream-like consistency. Scoop into bowls or cones and add toppings!
Materials Required:
8-12 cups clean snow
Vanilla extract (or other flavorings, like chocolate syrup)
Condensed milk
Toppings such as candy, sprinkles, crushed cookies, etc.
Build an Indoor Fort
Gather some comfy pillows and blankets to help your child build a relaxing space of their own. You can even create a special bin/area full of your child's favorite comforting items for this specific purpose. Incorporate reading, pajamas, a movie or even a nap into this- everything is better in a fort! 
Sensory Winter Activities
Squish bags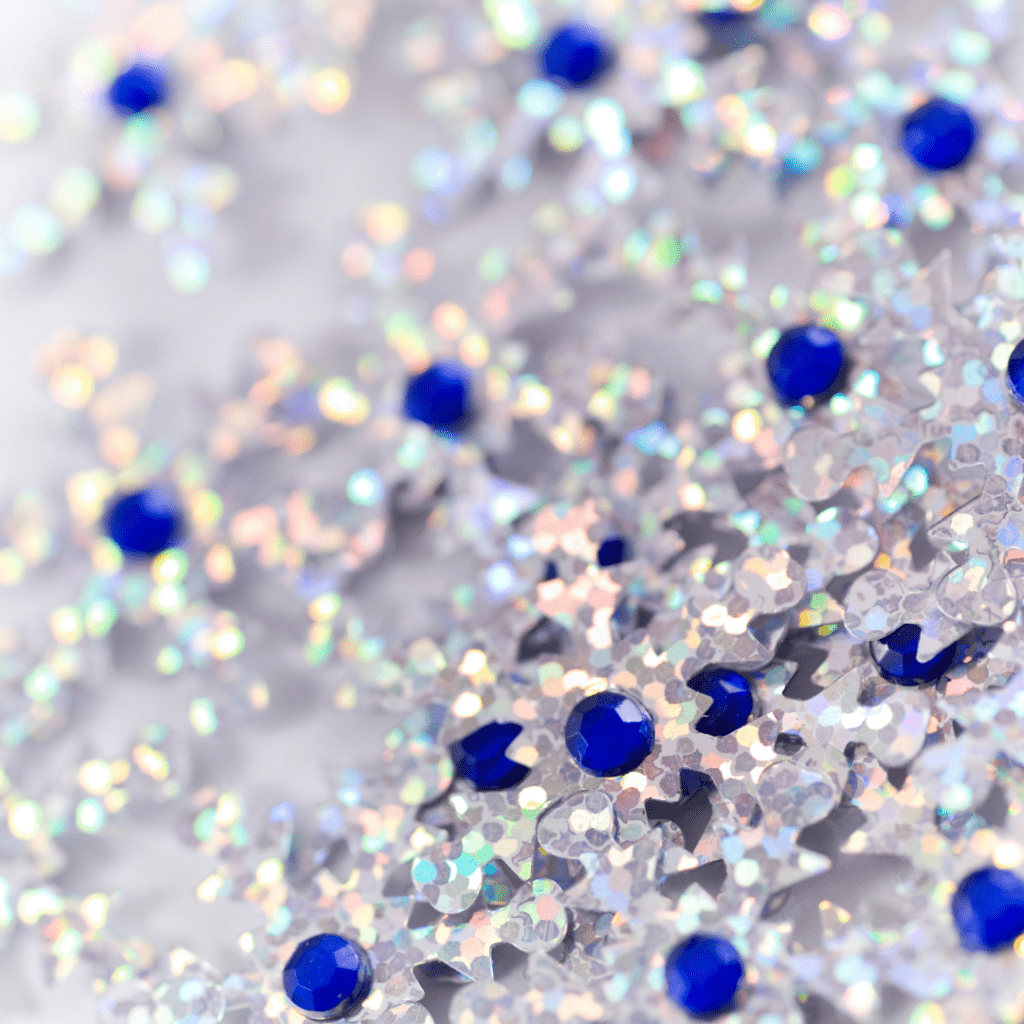 Sensory squish bags are a hit for kiddos who love squishy things. On the plus side, they're super easy and cheap to make—a perfect winter activity idea for kids with autism. Fill a sealable plastic bag with hair gel and add snowflake glitter, beads, confetti, water beads, buttons, beans, or anything else that would entertain your child. You can also seal the edges of the bag with patterned packing tape to ensure the bag won't open. Check out this snowman sensory bag to stick with the winter theme.
Materials needed:
Sealable plastic bag, any size desired
Glitter, beads, confetti, water beads, buttons, beans
Clear hair gel
Food coloring (just a drop or two)
Sensory bin
Sensory bins are great for fine motor skill practice. Fill a bin with cotton balls, foam snowflakes and snow people. Give your child fine motor tools such as plastic tweezers and ball scoopers and let them practice picking up items. Or they can just use their hands!
Materials needed:
Plastic bin
Cotton balls
Foam snowflakes, snow people, other winter themed shapes
Plastic tweezers, ball scoopers, anything that promotes fine motor skills (such as this tool kit)
Sensory bottle
Many kids with autism are entertained by just watching sensory-pleasing items with color, texture, and shine. Sensory bottles are yet another winter activity for kids with autism with very simple assemblage required. Find a clear water bottle with a screw-on cap. Next, put wintery glitter and snowflake confetti in the bottle. Use a drop or two of blue food coloring if desired, fill with water, screw the cap on, and shake it up. (Sealing the cap with glue is a good idea for kiddos who might be tempted to open it.)
Materials needed:
Clear water bottle
Glitter, snowflake confetti, etc.
Food coloring
Glue
Outdoor Winter Activities
Snow maze
After a big snow, there's often lots of sledding or building snow people. But have you ever tried making a snow maze? Create a twisty path in the snow with your feet (or use a shovel) and pack the snow down. You can make one big maze or multiple small ones to keep kids entertained and active for a while.
Tic Tac Toe in snow
Use rocks, leaves, sticks, paint, or pinecones to create a Tic Tac Toe board in the snow. Maybe organize a family tournament!
Paint snow
In the midst of a white wonderland, color is pleasing to the eye. Have kids create their own colorful outdoor artwork by creating a frame with sticks and painting within it. Be sure to use non-toxic, water-based paint to avoid clothing stains. Using jars to hold the paint works well, as you can sturdily plant them in the snow.
Materials needed:
Non-toxic, water-based paint
Jars
Sticks or rocks
Paintbrushes
Kindness rocks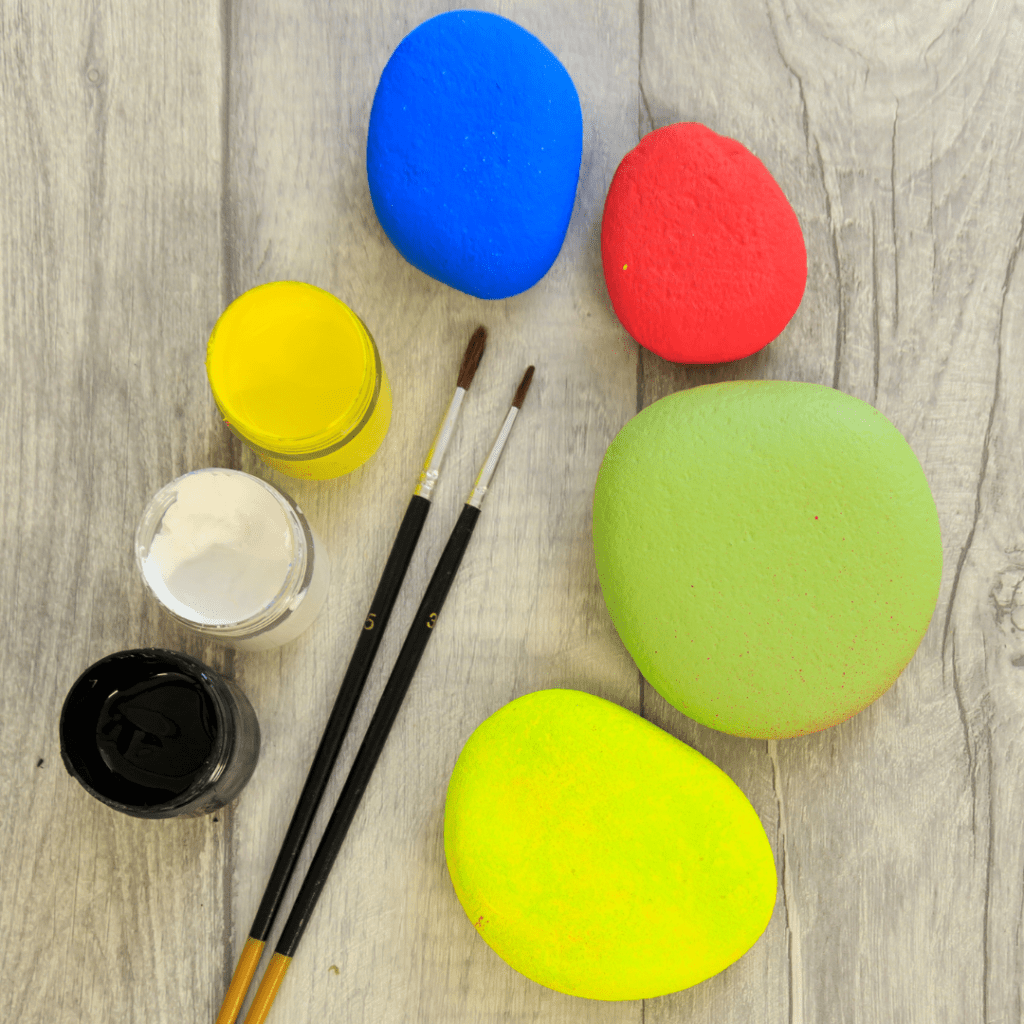 Based off The Kindness Rocks movement, this activity is a fantastic way for kids to create messages of kindness. And with all the negativity in the world, we need all the kindness we can get. On winter days with less or no snow, have kids collect smooth rocks. Clean the rocks. On the back of the rock, write or paint #TheKindnessRocks project. Then decorate and help kids write kind messages on the front. Seal with an outdoor sealant spray to prevent fading.
Materials needed:
Smooth, clean rocks
Paint
Sharpie
Social Activities
Parallel Play
Encouraging your child to give or share a toy with a playmate can be an effective play technique, if appropriate. If this is not something easily attainable for your child, even inviting a peer over and having them sit next to your child in the same room while engaging in a separate activity can benefit your child's social skill development.  
Games
Any type of game, whether it be a simple game of Simon Says or a board game, that promotes imitation, turn-taking and cooperation can be a great way to get social with your child. Remember, it doesn't matter so much if the game is played correctly- it's all about participation and fun! 
Be Mindful of Screen Time
While it may be challenging to reduce your child's electronics use, it is important to monitor and be aware of how much time they are spending "plugged in", especially during the winter when it is easy for them and you to lose track of time while being indoors. Instead, encourage other activities like reading a book or putting together a puzzle.  For more ideas on managing screen time, check out this post.
We hope these winter activities for kids with autism provide some fun during these long cold days, while also providing sensory and fine motor input. We'd love to hear about your experiences as well. Please comment below!