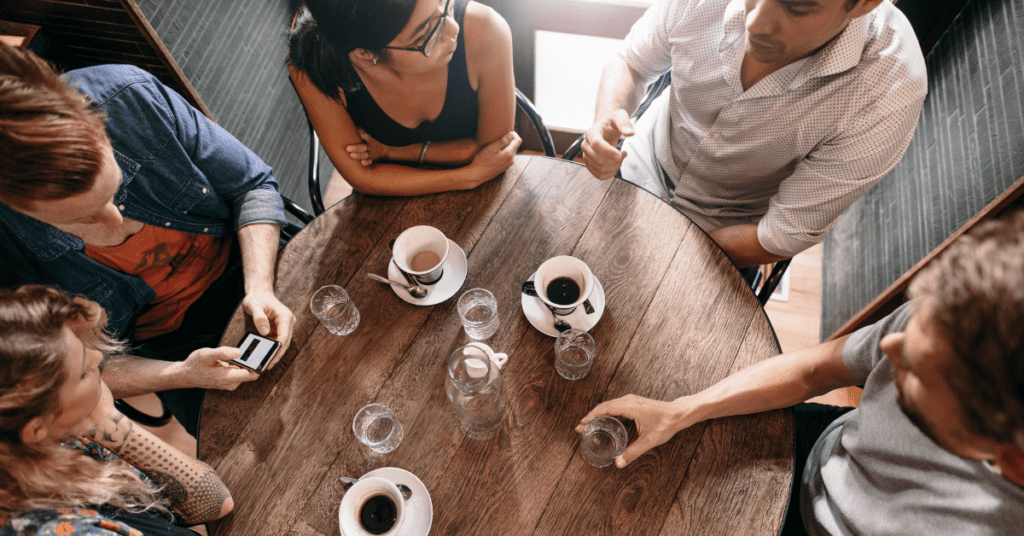 April is here again, which means it is time to celebrate and honor Autism Acceptance Month. Previously called Autism Awareness Month, the recognized period was started in 1972 by the Autism Society as National Autistic Children's Week. It evolved from that into an entire month of recognition. In 2021, it was renamed from Autism Awareness Month to Autism Acceptance Month.
The Difference Between Awareness and Acceptance
The evolution of this nationally celebrated month's name is due to the need to move beyond "awareness". Today, many people are already "aware" of autism, and have been for some time. This elevated awareness has led to an increase in autism diagnoses since the disorder's discovery. Currently, autism is prevalent in 1 in 36 children aged 8 years old, according to the CDC. With that said, being aware of autism is vastly different than accepting individuals with autism. This month, we emphasize the ability to accept individuals with autism. One way this can be done is through meaningful action with a focus on parents of individuals with autism.
Taking Action by Finding Community
Something that many people do not consider when they think of a child receiving an autism diagnosis is the toll it can have on the child's parents and family. The impact of an autism diagnosis is that it can feel isolating. And that feeling of "being alone" can make it challenging for parents to find the support and community they need. In addition, support is not always readily available. That is why for this Autism Acceptance Month, we want to focus on the importance of finding community for people with autism and their families.
How Support Groups Can Help
Support groups are wonderful because they can serve multiple different purposes at once. But helping people connect with others who share similar experiences is what makes them essential for families impacted by autism. Support groups provide an abundance of resources. They also are filled with people who can relate to what you may be feeling. The people in these groups can help give advice for managing the unique ups and downs that come with raising a child on the spectrum. You, in turn, can help others who may have questions. Support groups also provide a wonderful place to share accomplishments along with challenges and create friendships for both you and your child.
Where to Find Support
In Michigan:
Michigan Alliance for Families has many resources for families impacted by autism. Parents can search for local events, get information on ABA (Applied Behavior Analysis) services, educational services, and other supports. Their Navigators are available by phone to help families find autism assistance throughout Michigan.
If your child is receiving therapy services, other parents are a great place to start to find those who are understanding of your situation. Ask your child's BCBA or Therapist if there are some parents you can connect with. Or, stop and strike up a conversation with another parent when you are at the clinic. You never know what kind of friendship may develop!
In All States and Online:
Parents Helping Parents offers an online support group that meets once a month to discuss autism resources and stories. As the website explains, this can be a terrific way to connect and learn from parents who may share a similar story to your own. In addition to parents, anyone who works with children on the spectrum is encouraged to check it out.
Healthline has an abundance of autism resources, ranging from general information to education and government benefit resources. They also specify resources for specific age groups and list multiple support groups and organizations for autistic individuals and their allies.
Facebook is a place where you can find a group page for about anything. And that does not exclude support groups for parents of autistic children! This can be a wonderful place to meet other parents and discuss ideas, struggles, and accomplishments. Facebook groups are a place you can learn more about the autism community. Healing Haven even has their own private group specially created for parents of clients only.
The Benefits of Autism Acceptance
An important thing to remember is that an autism diagnosis does not define a child or their family. Additionally, those with autism should never be underestimated. No one knows what the future holds.
The more parents find a community and the support they need, the more likely they are to accept their new circumstances, which helps communicate autism acceptance to our broader communities. Through acceptance of our personal situations and finding others who understand, we can reduce our stress levels and bring richness to our lives. Additionally, it is important to note that acceptance applies to everyone. Parents who accept their child's diagnosis can be fully present to support them. In addition, all of us learning to accept our neighbor, nephew, child's classmate, who has autism, will set an example to others. And simultaneously, we will help create a community for that family to feel included. Through acceptance we help spread empathy and kindness of others' differences. By living out acceptance we can make an impact far beyond the autism community. 
We hope you have found these resources to be helpful and we encourage you to share any information discovered here with your friends and family. Please feel free to leave a comment if this impacted you in a significant way. Happy Autism Acceptance Month!