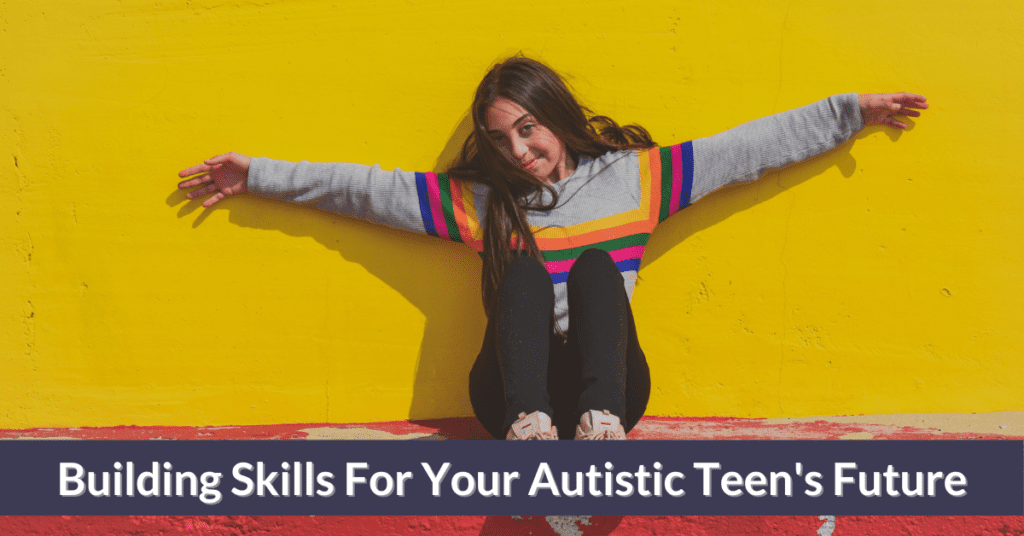 ABA therapy programs often focus on younger children through establishing communication and social skills, as well as managing behavior. While early intervention is incredibly important for young kids with autism, not many ABA providers serve tweens and teens with autism. However, it's critical to provide environments where teens with autism can build skills for their future. Moreover, so many individuals with autism are often underestimated in professional and social settings when in fact, they have amazing gifts that positively impact companies and our world.
As a result, we at Healing Haven believe in teaching our middle and high school age clients valuable life skills. We want to empower them to contribute to society and share all they have to offer. To do this, we've re-launched some foundational skill-building programs in our Life Skills clinic and are expanding on new opportunities.
Life Skills Clinic Programs
Café and Grocery Store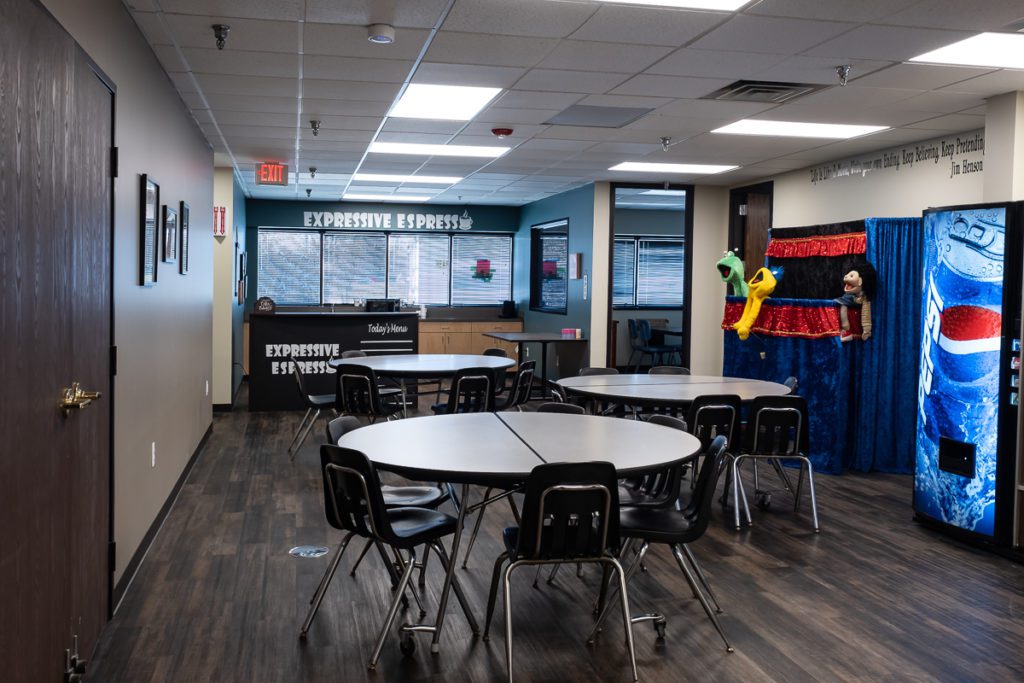 Before the pandemic, we operated an internal Café where our clients learned how to bake cookies and brownies and make coffee. The program involved learning how to take orders from parents and staff, operate a cash register, practicing taking money and making change. This program was paused over the past two years, and we are excited to bring it back.
In addition to the Café return, we are creating a mock grocery store coming later in the summer. Some clients will have the chance to operate the cash register to practice job skills. Other clients might use the grocery store to learn how to independently shop for groceries. After practicing paying for their groceries, clients can make a tasty treat by following a recipe in the Life Skills kitchen. To further acquire social and vocational skills, clients can also serve the treats to peers, staff and parents at the Café.
Motor Room
Our Motor Room will feature crafting projects, such as building different toys from scratch or by following instructions from a kit. Clients will have the opportunity to create bird houses, garden boxes and more. We plan to eventually establish a room where the items made in the Motor Room can be jazzed up through painting and decorating.
Computer Lab
We are creating a computer lab where teens with autism can learn technology skills. They'll practice checking and writing emails, creating documents and slideshows, entering data into Excel, etc.
We also want our clients to have an active role in stock management of building and grocery store materials. Computer use comes in handy for this as well!
Gardening Room
In the Gardening Room, clients can practice planting, arranging, and caring for their own flowers and vegetables. We will expand our current outdoor garden as well.
Classroom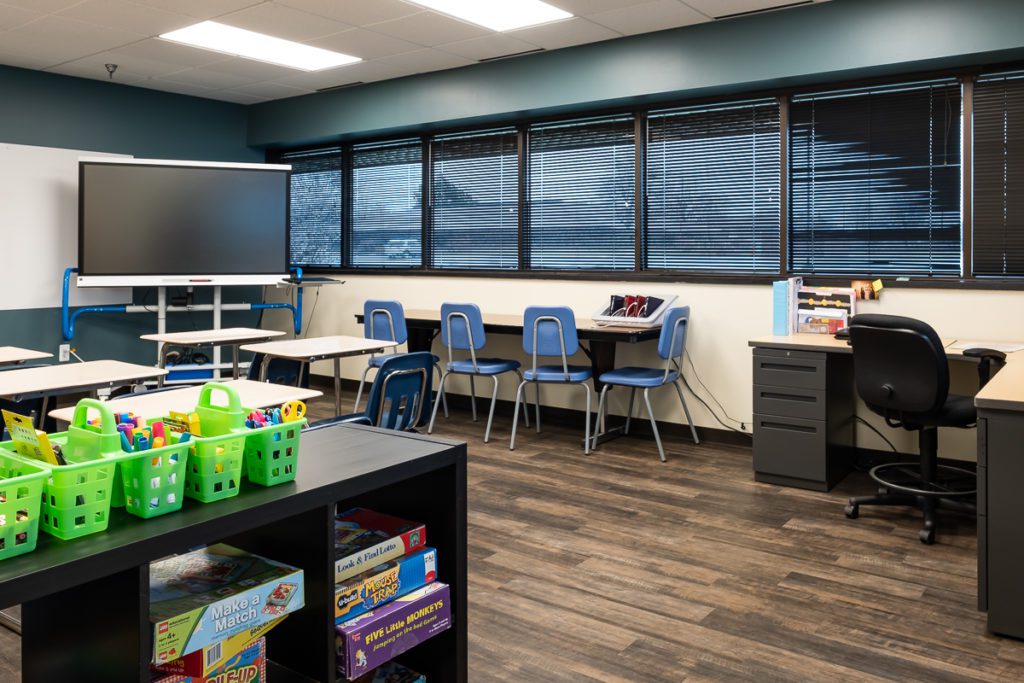 Another feature of our Life Skills clinic is our Classroom. It's set up like a school classroom with desks, a whiteboard, and a smart board. Clients socialize and interact with their peers and learn to take instructions from the group leader. The group leader plans and implements activities for the clients that incorporate social and living skills. It's a blast in the Classroom! Teens and tweens participate in chat time, games to practice turn taking, crafts to work on following instructions, and even karaoke as a self-expression and performance opportunity. The Classroom serves as a place for teens with autism to practice the skills they need in school, jobs, and life altogether.
We are beyond excited to re-open these Life Skills building programs and continue to develop new ones. It's incredible to watch our older kids thrive in an environment that helps set them up for success. And if you are interested in your teen or tween receiving therapy services, please reach out to us here.