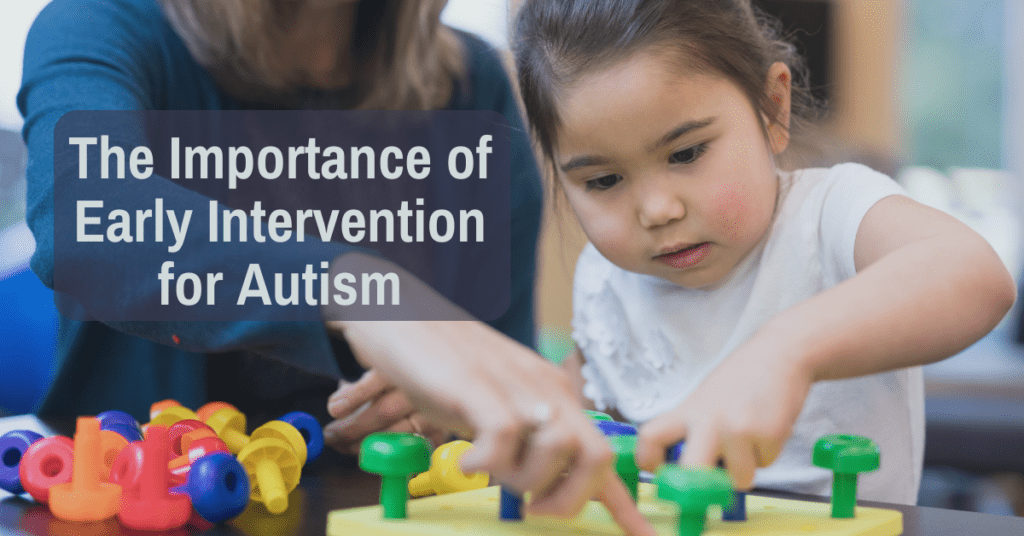 In recent years we've experienced a noticeable increase in parents of younger children – 2-3 years old – contacting us for services. This means they are getting evaluations and receiving an autism diagnosis at younger ages than the national average. Data from the CDC indicates that the average age to receive an autism diagnosis is over 4 years old. Receiving an autism diagnosis before the age of 3 provides great opportunity for early intervention for autism to begin.
Early Intervention for Autism
But once parents receive that diagnosis, choosing the right treatment for their child can be as complex as the diagnosis. There are no miracle cures for the varied challenges that can come with an autism diagnosis. However, behavioral therapy, or Applied Behavioral Analysis therapy, is evidenced-based and the most frequently recommended treatment for helping a child diagnosed with autism.
"Research very clearly states that early intervention for children with autism and other developmental disabilities is vital," explains Jamie McGillivary, MS, LLP, BCBA, Director of Healing Haven. "When children start therapies like ABA early on, they receive strategic learning opportunities that support them in the areas they need."
Whether it's communication, social and play skills, or activities for daily living (brushing teeth, eating with utensils, potty training), children who struggle with these skills can make great strides when provided early intervention support. Additionally, the likelihood of negative behaviors decreases because they learn appropriate behaviors from the beginning.
ABA Therapy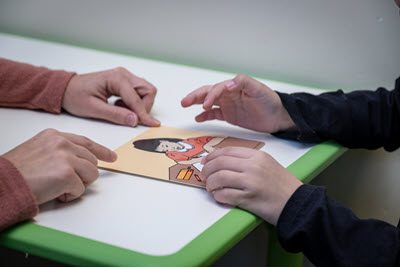 A child's individual early intervention plan will address their unique areas of need. For instance, if it's developing language and communication skills, the ABA therapist will work on helping the child learn to label items and appropriately request things they want or need. And the mode of communication will vary. It may be pointing to a picture, or handing a picture of what they want (Picture Exchange Communication System). And some may use a communication device (tablet), or verbal expressions.
In addition, if the child has negative behaviors their ABA therapy plan will address them. Some common negative behaviors include: damaging toys or property, non-functional crying and screaming, resisting transitions by falling to the ground or running away, aggression or self-injurious behaviors.
The behavior plan developed by the child's BCBA will include strategies to address the types of behaviors listed above. They will work to pinpoint the reason for these behaviors and teach them skills or replacement behaviors to reduce them.
"For example, some children flop to the ground when transitioning to a new activity. Their ABA Therapist may address functional ways to communicate that the child may need a break," Jamie explains. "Or they may introduce proactive strategies to warn the child that a transition is about to occur. Giving warnings and visual information about what is to come helps decrease the anxiety surrounding transitions."
Generalizing New Skills
As a child makes progress on and eventually achieves their goals, we can work on scaling back one-on-one support. The ultimate goal is for the child to generalize the skills they've learned into their natural environments. We provide additional programs to support the child and family in this goal.
"We place a significant emphasis on parent training and involvement," says Jamie. "When parents participate, we increase the likelihood that what children learn in the clinic will carry over to their natural environments."
As a result of early intervention services, young children with autism receive a strong foundation to learn, develop and grow. It's good to remember that autism is a spectrum and each child is unique. Some children need more support, while some need less. Some will need ongoing ABA therapy, while others will move on to their school environment with varying levels of support.
You can learn more about all our early intervention services for autism here. And contact us to get your child started with therapy services.
If you found this information helpful, we'd love it if you'd share it with your network!