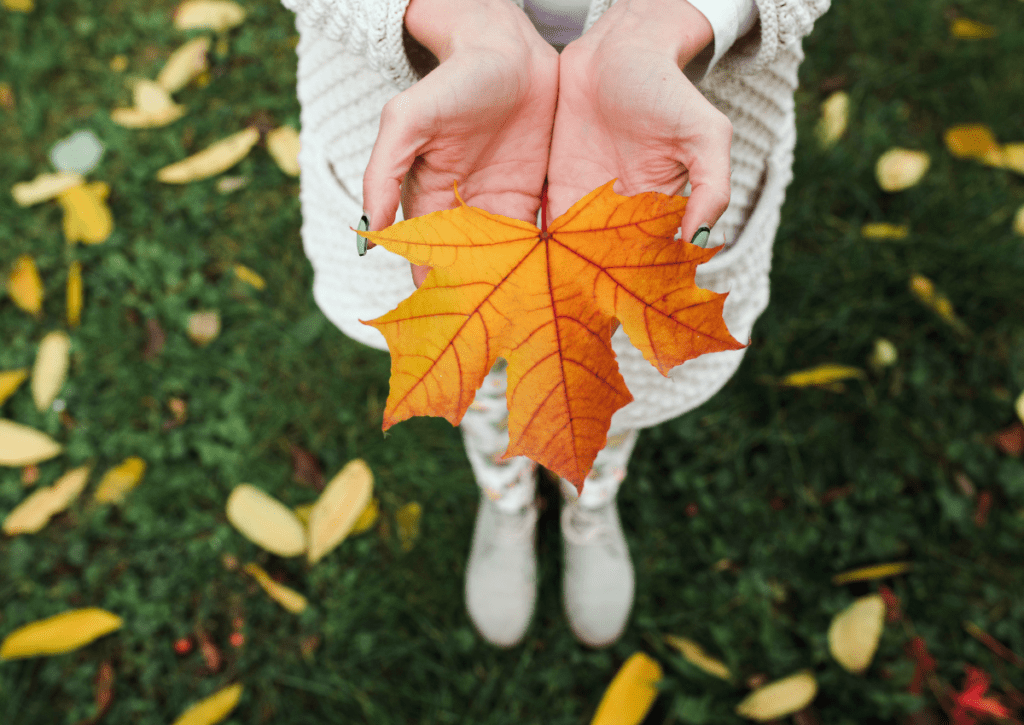 As we move into this season that places emphasis on gratitude and thankfulness, it can feel increasingly difficult to identify what we are grateful for given the ways of the world. Within the past few years, especially, it has been a time of increased stress, financial strain and even significant loss for many. We recognize that. But now more than ever it is important to stop to consider what you have to be grateful for. Whether it's your health, your friends and family, career, your home, or something else, we hope you can identify at least one thing. So even with all the uncertainty in our world, we want to share this important information on the benefits of gratitude. 
The Benefits of Gratitude
The effects of practicing gratitude have been studied for roughly 15 years. As detailed below, practicing gratitude can directly impact our stress levels. One of our core beliefs here at Healing Haven is the importance of stress management for parents and caregivers, as well as for our staff. Whether you write thank you notes, keep a gratitude journal, or give a verbal expression of thankfulness to someone, you will experience many benefits both physically and mentally. And the practice of gratitude can have long term benefits throughout the year. 
Sleep Better
Many research studies show that having an attitude of gratitude helps individuals have a better quality of sleep. People experience falling asleep faster and staying asleep longer. So, if quality sleep is a struggle, try writing down specific things you are grateful for. Taking a few minutes to do this before bed can have a positive impact on your sleep. 
Reduce Stress
Research reveals that people who practice gratitude are better able to manage the stressors that come in life. It could be that getting more sleep helps you handle stress better. Or it could be the dopamine that is released in your brain when you express thankfulness.
In our line of work with individuals with autism and their families, we know how hard it can seem to be thankful due to the many areas of life that are made more challenging with an autism diagnosis. However, if you're able to recognize and be thankful for the little things, you'll experience the impact of a grateful mindset.
Ease Depression
There are specific gratitude exercises that can help ease depression. Experiments asking people to take part in an exercise to list three good moments or things at the end of each day reveal improvements in depression and overall happiness. Gratitude can reduce numerous toxic emotions like envy, resentment, regret, frustration and more, leading to an improved outlook on life. 
Healthier Body
Researchers asked people how likely they were to participate in healthy behaviors like going to the doctor, exercise and healthy eating. They also asked them to rate their levels of gratitude. As reported in the journal Personality and Individual Differences, researchers found correlations between healthy behaviors and gratitude, suggesting that expressing thanks has a connection with people taking care of their bodies.
Additionally, self-esteem studies reveal that gratitude can strengthen self-esteem by reducing social comparisons. A contributing factor in low self-esteem is being resentful toward others who have more money or better jobs. Those who practice gratitude regularly can more easily appreciate other people's accomplishments, while simultaneously having security in their own self-worth, as opposed to those who don't practice gratitude.
There are so many benefits to having a grateful way of life that we can't possibly list them here. This article on HelpGuide.org does a great job of listing and explaining the many benefits of gratitude!
Incorporating Gratitude Into Your Life
Are you realizing you need to practice more gratitude in your life? If you're looking for easy ways to get started, we've got you covered with these tips:
Start and end your day with it. Say out loud one thing you're grateful for in the morning and one thing right before you go to sleep.
Write it down. Keep a gratitude journal – note one or more things you're grateful for on a daily basis and write down your positive thoughts throughout the day.
Switch it up. If you become aware of the negative of something or someone, switch it in your brain to a positive.
Share it with others. Give at least one compliment or "thank you" daily. This can either be directly to someone or simply about your surroundings (I love how quiet the office is today.) And if you thank a coworker for a job well done, it may spread to others to recognize great work.
Spare us the drama. Commit to not complaining, criticizing or gossiping for one week. This exercise may help you to realize how much energy you were spending on negative thoughts.
We hope these ideas help spark more gratitude in your life. But if you find yourself still struggling, please reach out for help! The numbers of people experiencing anxiety, depression, and stress is on a constant increase due to what's happening in our world. Don't go through this alone. We always have qualified counselors on staff that may be able to help you. Alternatively, consider reaching out to a friend for support. Remember – it's OK to ask for help!