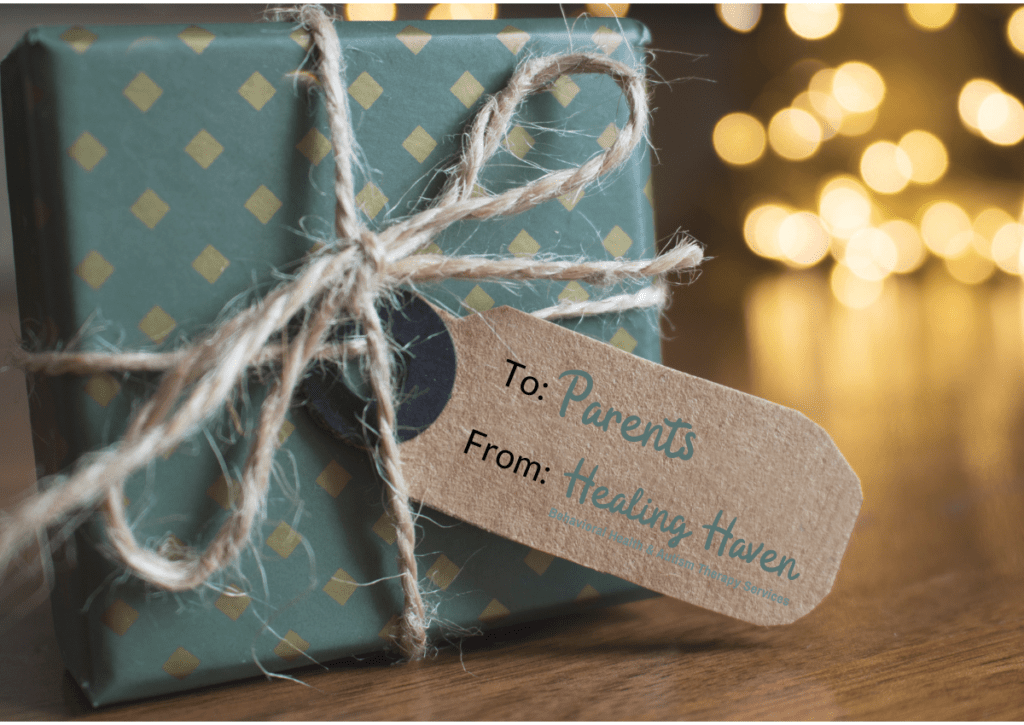 Do you enjoy shopping for gifts for the holidays? Some relish the hunt for the "perfect gift", while others stress over what to get their family and friends. And when you have a child or loved one on the autism spectrum, you may think finding a gift is even more challenging. However, it doesn't have to be. We have created several gift guides over the years for those with autism (linked below), and this year we are continuing the tradition. We know parenting and caring for someone diagnosed with autism can add extra levels of stress, so we're taking the challenge out of finding gifts for autistic kids and teens.
Let Their Interests Guide You
Here are a few things to keep in mind: Every autistic child or teen is unique, so remember to consider their individual interests. If they have an obsession with dinosaurs, trains, music, Legos or a certain super hero, then go with what they love! You can also consider supporting their development with gifts that will help them with communication, fine motor, socialization and sensory needs. And if the gift combines both their unique interest and a developmental need, then you've struck gold! Additionally, you don't always have to go with the age recommendation for the toy or game. What is more important to consider is the child's interest and where they are developmentally right now.
Creative Play and Fine Motor Development
These gift ideas are great for creative play, while also using their hands for fine motor skill development.
Sensory Gift Ideas
Many kids and teens on the autism spectrum have sensory needs. The following gift ideas are wonderful resources to support their sensory needs: This Thomas and Friends Pop-Up Train Tent is a great way to provide a quiet respite for kids who may become overstimulated. And if they love trains, even better!
An Inflatable Pea Pod will help a child who benefits from pressure (being squeezed and hugged). This one is designed for children ages 6-12 and this one if for little ones ages 2-6. These pressure tools can help them calm down before bed, or if they become overly stimulated. And a pressure vest may be a great option for teenagers.
For kids who move a lot, keeping their fingers busy with fidgets is a great way to help them focus. This unique weighted glove is great for sensory input, and it also provides proprioceptive input (stimulates muscles and joints) during handwriting. Not to mention it looks cool! You could also go with a sensory bundle pack to provide a variety ways to keep their hands busy and help them focus. And if your child has trouble sitting still, an inflatable seating disc may help them with attention and focus.
Communication
Many autistic children and teens have communication delays. Our amazing team of speech pathologists put together a list of toys and books and the communication goals to target when playing with them. For example, Mr. and Mrs. Potato head provide a wide array of speech and language development from receptive and listening skills to practicing two word phrases, using pronouns and more.
National Autism Resources
For a plethora of more gift ideas for autistic teens and kids, check out the National Autism Resources website for games to develop social skills, tools to build independence, and many more incredible ideas.
Remember the Parents
Let's face it, parents of autistic kids and teens are often under additional stress and juggle more than parents of neurotypical children. So if you're a grandparent, aunt, uncle or friend of a child or teen on the autism spectrum, consider a gift for their parents! Something that encourages self-care, like a massage or a mani/pedi. Or even a gift card for carry out dinner takes some stress off their plate. You could also give the gift of your time for the opportunity to get out of the house without kids!
Hopefully these ideas are helpful in finding a gift for your child, grandchild, niece or nephew. And if you're local to us here in Metro Detroit and want to support a local business, there's a great option for your shopping.   Toyolgy Toys has locations in Royal Oak, West Bloomfield and Bloomfield Hills, and they have website ordering available, as well as curbside pick up.
And for more gift ideas, here are the links to check our other gift guides: 
Great Gift Ideas for Kids with Autism
2019 Gift Guide for Kids with Autism
Gift Ideas for Kids with Autism
And if you have a gift idea for an autistic child or teen, please share it in the comments below!