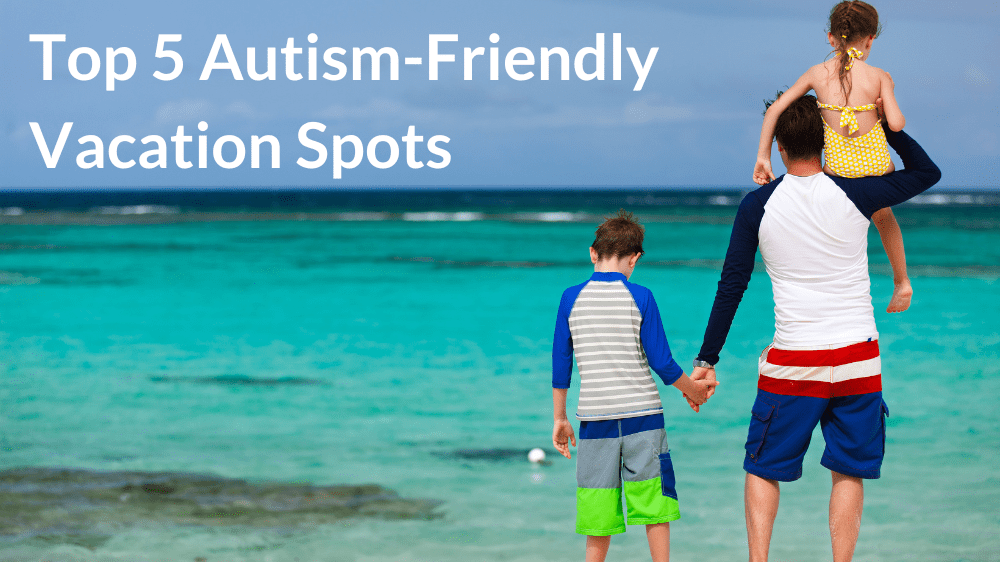 Does the thought of going on vacation with your child with autism stress you out? Taking an individual with ASD away from their familiar environment and routine, to a place that may not understand their unique needs, is no idea of a vacation for most parents. But thankfully there are many theme parks and resorts who are taking extra steps to create autism-friendly vacation destinations. There really are places that are fun for everyone, including kids with autism spectrum disorder and other developmental needs.
Here's our list of the top 5 autism-friendly vacation spots:
Sesame Place®, Langhorne, Pennsylvania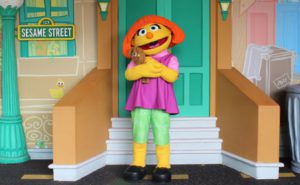 As the first theme park in the world to be designated as a Certified Autism Center (CAS), Sesame Place, north of Philadelphia, is a perfect place to enjoy a variety of fun rides, shows and activities for every member of your family. They have earned this designation from the International Board of Credentialing and Continuing Education Standards (IBCCES). Recognized for their thorough training of their employees on autism, sensory awareness, social skills, communication, motor skills, emotional awareness and much more!
On top of their trained staff, the park also has quiet rooms, noise-canceling headphones and low-sensory areas. They also provide low-sensory parade viewings, special character dining accommodations and meet-and-greet with Julia, Sesame Street's first character with autism.
LEGOLAND Florida Resort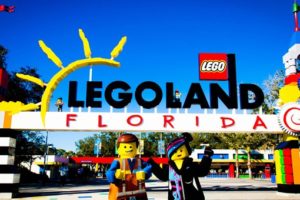 Located outside Orlando, LEGOLAND Florida added new features in 2017 to become an autism-friendly destination. They created quiet rooms for families to take a break, equipped with noise-cancelling headphones, weighted blankets and LEGO building tables. The resort also offers a "blue hero pass" for guests on the spectrum. The pass allows the guest and their family expedited access to popular attractions.
In addition to specialized training to equip their new employees with skills to more effectively interact with guests on the autism spectrum, the LEGOLAND Training & Development team created social stories to provide an illustrated, step-by-step walk-through of every theme park ride and show. This allows guests to know ahead of time what rides have loud noises, periods of darkness, bright lights or other elements that might be overwhelming for some. All of these special touches makes LEGOLAND Florida stand out as an autism-friendly vacation spot.
Surfside Beach, South Carolina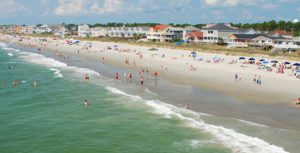 Proud to be named the world's first official autism-friendly destination, Surfside Beach, South Carolina is a perfect choice for families wanting a beach vacation that provides specialized options for their child with autism. Located south of Myrtle Beach on the coast of the Atlantic Ocean, Surfside Beach is unique in what they do not have – loud or over-stimulating boardwalks and crowded beaches. They also partnered with CAN (Champion Autism Network) to created the CAN Card. Showing the CAN Card is a subtle way to let participating attractions, restaurants, hotels and resorts that they have a family member with autism. Participating businesses are trained in how to accommodate the variety of needs a child with autism can have.
Dollywood in Pigeon Forge, Tennessee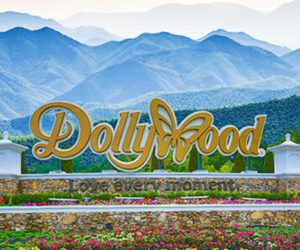 Situated in the Smoky Mountains, Dollywood features a natural environment with lots of trees for shade, creeks running through the park, and a less crowded feel than many theme parks. Even with this setting, employees observed parents using bathrooms to try to calm overstimulated kids. So the Dollywood team set out to create a haven for families that needed a break. In 2016 they added a Calming Room, which includes items like weighted blankets, fiber optic strands, a teepee and comfy soft places to relax. In 2017 they added a Calming Corner at its water park. Dollywood has definitely shown why they are an autism-friendly vacation spot.
Tradewinds Resort, St. Petersburg, Florida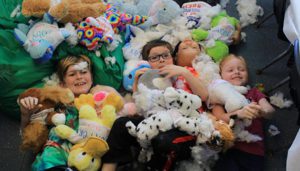 Recognized as an autism-friendly resort by the Center for Autism and Related Disabilities, Tradewinds Resort on St. Pete Beach offers a wonderful vacation get-away for families who have a child with autism. At check-in they have room safety kits that provide parents with a door alarm, outlet covers and more. Additionally, they offer temporary safety tattoos, highlighting how this resort has thought of many details other places have not. Furthermore, their popular Konk Club ("Kids Only, No Kidding") staff are trained in autism awareness. Parents can plan with the staff before they arrive to make their child's visit as fun and stress-free as possible. They also created a downloadable social story to prepare kids for their vacation stay at the resort.
We hope these ideas for autism-friendly vacation spots help you to plan a get-away that your entire family will enjoy! And let us know if you've found another park or resort that was perfect for your family.
UPDATE July 18, 2018 – VillaKey
We just discovered another great autism-friendly vacation option that we wanted to share! VillaKey is a vacation home rental provider in Florida. They have an entire program dedicated to helping families impacted by autism have an enjoyable vacation.
The VillaKey team is trained to understand autism. They provide a selection of homes screened to meet the needs of children with autism. Some of the features are quiet locations, alarms on doors, odor free cleaning products, and more. Additionally, they offer an Autism Travel Tool Kit with a vacation rental social story and an autism travel check list. And to top it off, they donate $10 from all bookings to VillaKey Cares™ to help defray the costs for families impacted by autism who may not be able to afford a vacation. If you would like to book a vacation home rental through VillaKey, our blog readers can use code VKFRIEND for a discount!