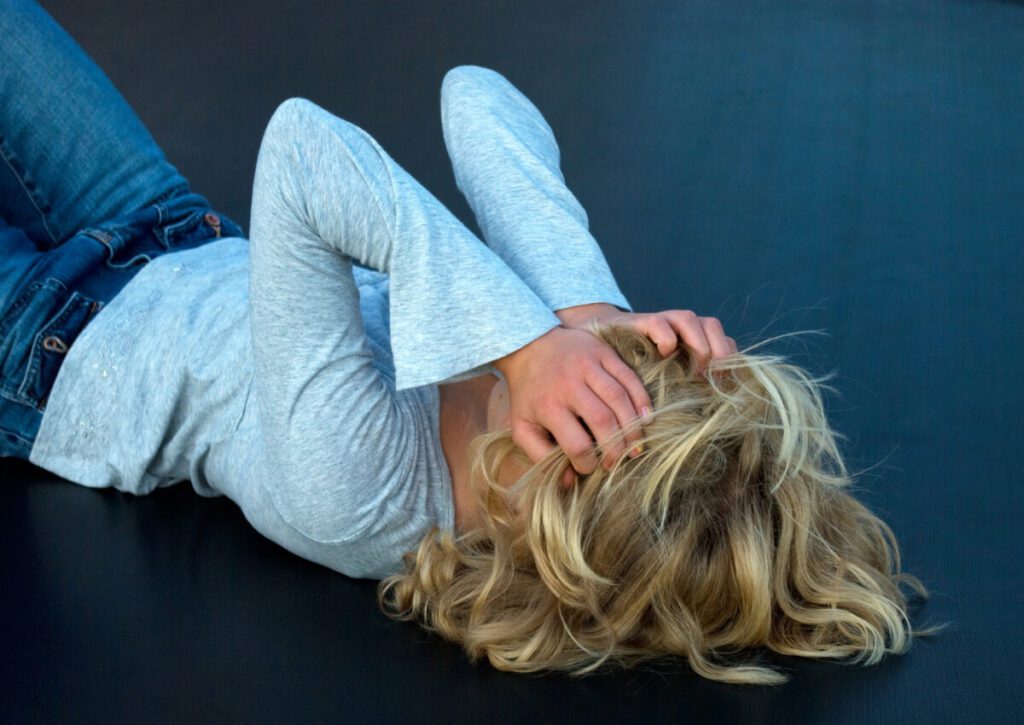 "Challenging behaviors" are defined as "behaviors that can be disruptive and/or difficult to manage." Challenging behaviors may manifest in several different forms including avoidance, aggression, self-harm, destruction, eating inedible items (otherwise known as Pica), elopement, tantrums, screaming, and more. These behaviors can happen in any setting, whether it's in a public place or in the home. But depending on the cause (or "function") of the behavior, there are ways to lessen the likelihood of behaviors happening. Likewise, there are ways to respond when they do occur. We have gathered strategies for managing challenging behaviors for children with autism from our Director of Clinical Standards, Dr. Jennifer Thomas, Ph.D., BCBA-D, LBA.
Why Challenging Behaviors Happen
While behaviors often have a driving reason for their occurrence, they can sometimes be dangerous. If your child is engaging in behaviors that put them or someone else at risk, we strongly recommend you seek professional help. When it comes to managing challenging behaviors in children with autism, it is important to remember that behavior is communication.
There is always a reason for a child's behavior. For example, the behavior may be the result of the child wanting to get something or to get away from something. This, in simple terms, could be a person, place, activity, or type of internal/external stimulation. Dr. Thomas says that challenging behaviors "often have more than one cause," making it difficult to pinpoint why they occurred. A Board Certified Behavior Analyst (BCBA) has the expertise to help parents. Through careful observation and data collection, BCBAs can determine why a behavior is occurring. Based on this, they can craft an individualized plan to help teach parents how to respond in a way that will minimize behaviors and maximize success.
How to Prevent the Likelihood of Challenging Behaviors Occurring
While specific expertise is needed to craft a plan to decrease severe challenging behaviors, there are some tips that can help parents plan ahead to decrease the likelihood of these behaviors occurring in the first place. It is important to remember that having good communication between yourself and your child is a great starting point! While this is no easy task, there are ways you can prepare your environment(s), and your child, so that these behaviors are less likely to occur.
"Set your child up for success," says Dr. Thomas, by recognizing the components that are likely to cause behaviors. This can be done by being observant. Look for patterns such as similarities in context or environment that a behavior happens, similarities in reactions to certain events, and changes in setting and mood before, during, and after a behavior occurs. Physically make note of these patterns, if possible, to reference and help yourself to make mental connections. Doing so can help you identify and plan ahead to possibly prevent a behavior. This is also great information to provide to your BCBA.
The following are some tools to help prevent challenging behaviors:
Having a consistent communication method (AAC device, PECS, signs, gestures, vocal language).
Carrying sensory toys or snacks with you.
Having headphones or sunglasses available in public places to reduce sensory irritations.
Prepare your child's expectations before doing something difficult or novel.
Bring fun activities or snacks to make undesired activities or outings a bit more fun.
Make trips short, if possible.
Avoid areas that you know may trigger your child, if possible.
Use timers and countdowns.
More ideas are available through the Autism Research Institute.
How to Respond When Challenging Behaviors Occur
How you respond to your child's challenging behaviors depends on the behavior that is occurring and what the trigger is. The cause of behaviors, Dr. Thomas emphasizes, oftentimes lies at the root of a communication struggle, impulsive behaviors, or issues with emotional regulation. Dr. Thomas says it is helpful to think about what the child is trying to communicate and to be observational. This is the first step in figuring out how to respond when a behavior occurs. As every child's situation is unique, professional expertise is necessary when formulating a specific way to respond. It is also helpful to teach your child calming strategies, in addition to focusing on some of the other areas of struggle.
Some coping strategies may include:
Squeezing hands
Stomping feet
Counting
Taking deep breaths
Some children are easily redirected if you can draw their attention elsewhere during a behavioral episode. This may be effective in the moment but is not a long-term solution. The most important thing to remember when trying to manage a challenging behavioral scenario with your child is to "get safely through that moment and know there is another learning opportunity to come," says Dr. Thomas. Also, remember to have compassion for your child and yourself as you're going through this tough and often stressful situation.
Where to Get Help with Managing Challenging Behaviors
ABA Therapy is a very effective resource for addressing challenging behaviors. In ABA Therapy, we focus on teaching ways to communicate and behave. "Children should always have a functional way to get their needs met," Dr. Thomas says. This is where Functional Communication Training, or FCT, comes in. Functional communication can be as small as the child pointing to something they want, as a means of asking for it, or handing over a picture icon of an item.
"We begin by teaching a communication task that children find easy, this varies based on skill level. The idea is to give children another, more appropriate skill to use to communicate in lieu of using a challenging behavior." If your child is already in ABA Therapy, their Board Certified Behavior Analyst, or BCBA, is a great resource. For children enrolled in a school program, an Individualized Educational Program, or IEP, can be a great resource to reference. If your child has not had a developmental evaluation, and is exhibiting challenging behaviors, it may be time to seek out a pediatric or developmental psychologist. From there, a psychologist would be able to perform assessments that could determine if there is anything underlying the child's behaviors. Healing Haven's Testing & Assessments services can help with this process, as well as contacting your child's pediatrician.
In addition to these resources, there are several organizations that can help, such as: Autism Alliance of Michigan, Autism Support of Michigan, Michigan Alliance for Families, National Autism Association.
Challenging Behaviors: Finding Community
The behaviors you encounter from your children can sometimes be difficult to manage, but keep in mind that you are not alone. In addition to the professional resources we have shared, there are other parents who understand. Finding community is important in helping share ideas and reducing your own stress.
If you're thinking you need more help in how to manage your child's challenging behaviors, please contact us for information about our ABA Therapy for kids with autism. And our testing and assessments services can empower you with information on how to best support your child.
We hope that throughout this article you were able to find useful information that can be utilized going forward. Don't hesitate to share this piece with others, as well as comment, if you found it helpful!