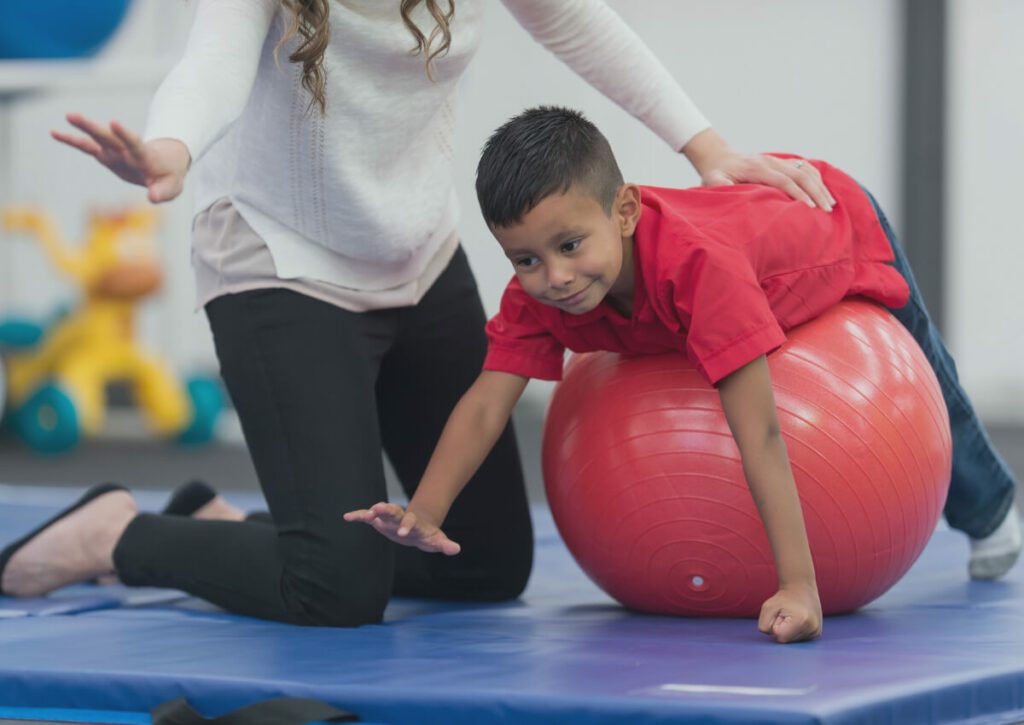 Children with autism, Down syndrome, and other special needs often benefit from occupational therapy (OT), to support many areas of their development. Occupational therapy is typically characterized as exclusively addressing fine motor strength and coordination. However, there are many other areas of a child's development that occupational therapy can positively impact. Skills OT's work on include balance, core strength, body awareness, sensory regulation, executive functioning, attention, and greater independence with participation in school and self-care.
The benefits of occupational therapy for children with special needs are numerous. Occupational Therapists are skilled in using a variety of strategies to address motor development, self-regulation and sensory needs. Additionally, they work on social participation, adaptive skills, and daily life skills. This means activities like brushing teeth, toileting, opening containers, writing, and getting dressed. OTs also incorporate sensory integration techniques to help children who struggle with sensitivity to touch and clothing textures, light and sound sensitivity, as well as balance and body positioning in space.
Occupational therapy for children with special needs is built upon a foundational belief that children learn best through engaging in their natural "occupation" of play. Their goal is that the "work" should be FUN! They use a variety of play-based materials such as yoga balls, animal walks, scooter boards, swings, obstacle courses, and resistive tunnels to address gross motor skills. They also incorporate board games, crafts, and other manipulatives to teach fine motor coordination through play. It's obvious our OTs enjoy building a variety of skills through fun and engaging child-centered activities. A constant cycle of assessment and treatment through engagement in such activities allows children to keep advancing their skills in a developmentally natural progression.
Occupational Therapy at Healing Haven
As our ABA Therapy services grew, we added additional therapies to support our clients' development. Doing so also provides one service location for parents. We first added Speech Therapy and then in 2018, we added Occupational Therapy services. This provides collaboration opportunities among the professionals supporting a child. In fact, all our OTs receive ABA training and know how to work collaboratively with our BCBAs and RBTs.
From the Beginning
Our first OT on staff has a long history working with our Founder Jamie McGillivary. Long before she ever ever considered studying to become an Occupational Therapist, Julie worked with Jamie at Beaumont's HOPE Center. She was the Motor Room Expert in the Parent Training Program. She later went on to manage the summer programs in the early days of Healing Haven.
From Behavior Therapist to Occupational Therapist
Julie first met Jamie through a family she worked with more than 20 years ago doing in-home therapy and respite care. This family motivated her to work with individuals with autism and their families full-time. As a result of that experience, Julie studied to become a BCaBA – Board Certified Assistant Behavior Analyst. After several years working in ABA Therapy, she decided to pursue education to become an Occupational Therapist.
Julie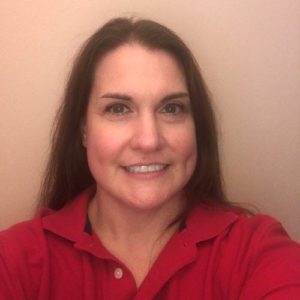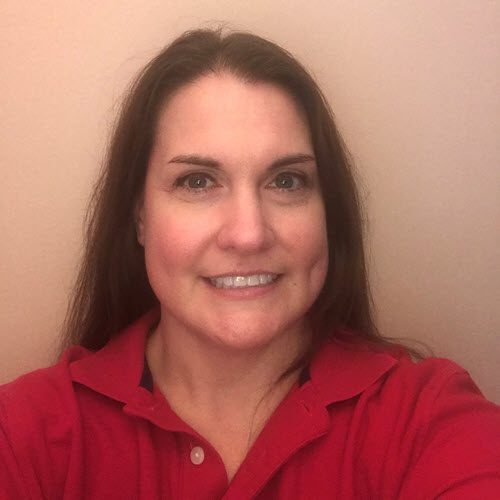 As Healing Haven grew and Julie studied to become an OT, she knew from her previous experience of working with Jamie, that she wanted to return to work here. She rejoined Healing Haven in January 2018 after receiving her Master's in Occupational Therapy from Eastern Michigan. Her years of experience in ABA combined with her education and training as an Occupational Therapist are a powerful combination.
Julie describes her current role as her "dream job". The primary reason she was drawn back to Healing Haven is that "the kids are so much fun!" She likes the saying 'when you meet one person with autism, you've met one person with autism'. The reason is she has witnessed it lived out. Each child is unique, and Julie loves the challenge of discovering what motivates them. Julie also appreciates how the staff acknowledge each other for hard work. "I could not ask for better people to surround me each day."
Expanding Our OT Services
As our ABA Therapy clinic grew into two clinics, and then to three clinics, serving kids from 2-16 years old, we recognized the need to also grow our Occupational Therapy services. Over the past five years we have added several more highly qualified and passionate Occupational Therapists and Occupational Therapy Assistants to our team. Their breadth of experience are a tremendous asset to our clients. Many of them have years of experience working with children with special needs.
Maddie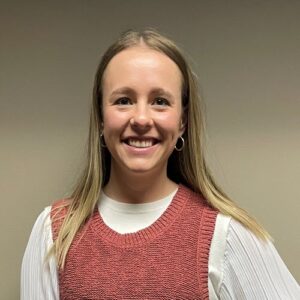 Maddie Gildner, MSOT, OTR/L joined our OT team in early 2023. She graduated with her Master's of Science in Occupational Therapy from Western Michigan University in December of 2022.
Maddie has always enjoyed working with the pediatric population, and she's passionate about providing fun, effective, and client-centered care. Maddie "looks forward to partnering with and supporting children and their families to help them be as independent as possible in their daily lives."
Jacey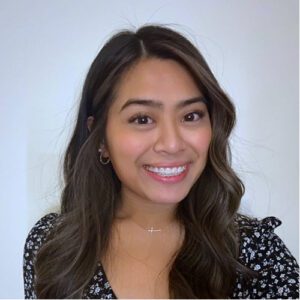 Jacey Lacanilao, COTA/L, is a licensed occupational therapy assistant who joined our team in November of 2021. She graduated from Macomb Community College with an Associates of Applied Science in Occupational Therapy degree in March of 2021. Healing Haven is her first place of employment in her COTA career.
Jacey has always had a passion for working with children with special needs. She emphasizes that no two kids are the same, and that each comes with their own fun personality. "Being a part of the journey that helps our kids grow into independent individuals is one of the best feelings," Jacey says.
In her free time, Jacey loves to play volleyball, spend time with family, hang out with friends, eat, and travel.
Anna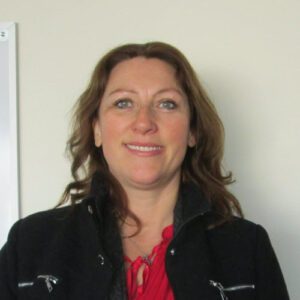 Anna Weir, COTA/L joined the Healing Haven team in February of 2022. She graduated from Northwood University with a Bachelor of Business Management and an MBA in Project Management. However, after accruing experience working with children and raising her own family, she discovered her passion for the field of occupational therapy. She obtained her Occupational Therapy Assistant degree from Macomb Community College.
Fueled by the joy and determination of the children she works with, Anna thrives in the pediatric realm due to its variety and because it "allows me to use my creativity to motivate, teach, and promote daily life skills."
In her free time, Anna enjoys horse riding, hiking, kayaking, swimming, playing tennis with her daughters, acrylic painting, piano, pilates, yoga and walking her family's dog, Chloe.
Kaitlyn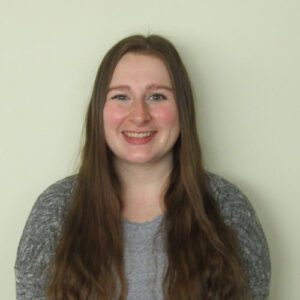 Kaitlyn Wynne, COTA/L, is a licensed occupational therapy assistant who joined our team in February of 2022. She graduated from Macomb Community College's Occupational Therapy Assistant program in 2021, having earned her bachelor's degree in psychology from Wayne State University prior.
Kaitlyn is passionate about what she does, saying she loves "to create a challenging and nurturing environment for kids to inspire confidence and build the skills needed to meet their goals."
When Kaitlyn is not at work, she enjoys spending time with her family, cooking, watching movies, and being outdoors.
Gabrielle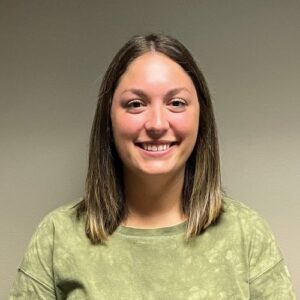 Gabrielle Brod, COTA/L, is a certified occupational therapy assistant. After graduating from Macomb Community College in 2021, Gabrielle joined our team in July of 2022.
Gabrielle's experience consists of working with a variety of clients aged 2 to 80 years old in settings such as pediatric summer camps, outpatient mental health facilities, and acute care facilities.
In her free time, Gabrielle likes to hang out with her family and "go on different adventures with them."
Jenna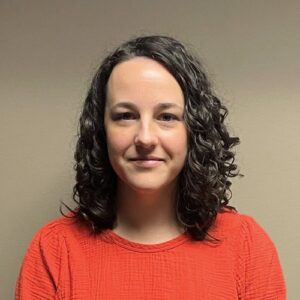 Jenna Thill, COTA/L, is a certified occupational therapy assistant. She graduated from the Macomb Community College OTA program in 2009 and joined our team in January of 2023.
Jenna has experience working in a range of different settings as well as with a wide range of ages. She found her passion early on and has spent most of her career serving kids and families in the ASD community, as well as children with ADHD, Sensory Processing Disorder, Down syndrome, Angelman's Syndrome, and more.
Jenna loves the creativity she can incorporate into her therapy sessions and enjoys being able to celebrate successes big and small. Additionally, she enjoys "working closely as a team to help kids and families achieve goals, reach their highest level of independence, and live full and happy lives."
When away from work, Jenna adores reading, watercolor painting, crocheting, and spending time outdoors with her family.
Getting Started With OT
Healing Haven offers occupational therapy for kids with special needs within our clinics and via telehealth. In clinic provides one service location for parents seeking behavioral, speech and occupational therapy for their child. Additionally, OT services are open to individuals not participating in our behavior-based therapy programs. If your child needs occupational therapy, reach out to us! Fill out our Contact Us form, or give us a call at 248-965-3916.