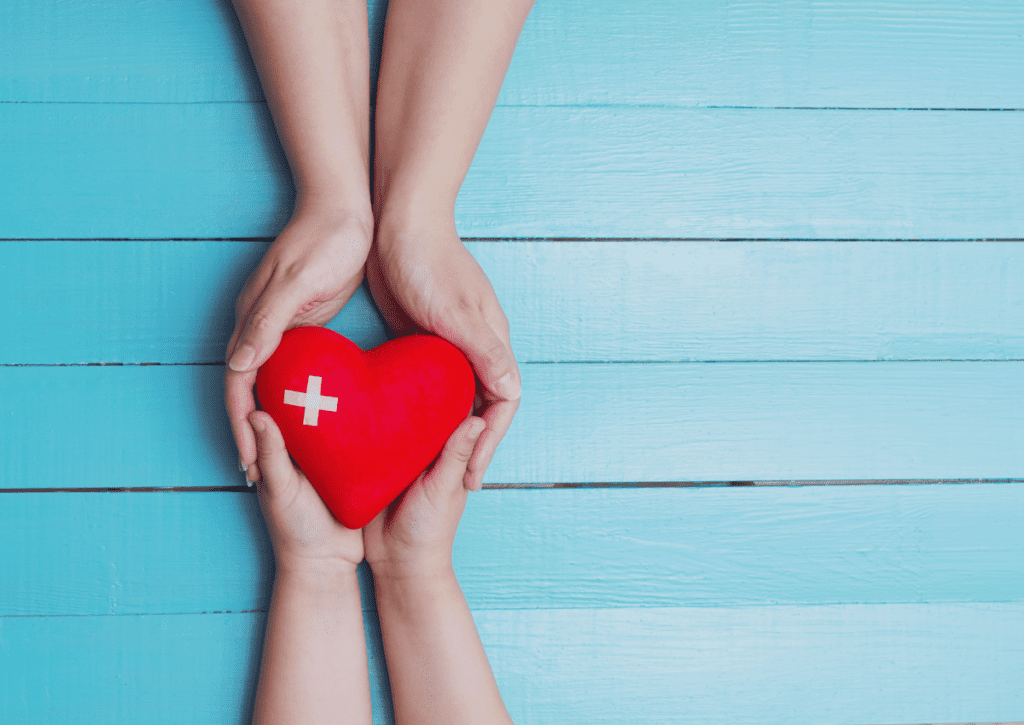 Conditions that Co-occur with Autism
When a child receives a diagnosis of autism it can be overwhelming for parents. They must learn how autism spectrum disorder is manifesting in their child and then how to best support them. Do they have communication challenges, or are they completely non-verbal? Do they experience sensory overload? Are they struggling with learning? Is it impacting their motor skills?
On top of these questions, parents may also have to navigate some common health conditions that can accompany autism. Just like there are many known health conditions that cooccur with Down syndrome (congenital heart defects, thyroid issues, hearing loss, celiac disease, etc.), many additional health issues can also arise in individuals with autism. And a December 2018 study indicates that children with autism are four times as likely to have their additional health needs go untreated, compared to the general population.
We are going to break down some of autism's common co-occurring health conditions. Please note, this information is to only provide helpful insight for parents and caregivers and is by no means an attempt to diagnose any of these conditions in someone who has autism.
Epilepsy
The overlap between autism and epilepsy has a wide range – estimated somewhere between 5-46%. But a recent January 2019 study indicated 44% of patients with ASD also have epilepsy, while only 1-2% of the general population have epilepsy. One reason for the variability in identifying epilepsy in individuals with autism is if they have mild seizures. Mild seizure symptoms include blank stares, inattention and tics, which individuals with autism not having a seizure may also demonstrate. Additionally, those who have both autism and epilepsy are more likely to also have intellectual disability. The seizures could be interrupting brain development and as a result causing cognitive impairment. There is research indicating that a genetic component – the deletion of chromosome 15q13.3 is the most common risk factor for epilepsy. Additionally, the deletion of this same chromosome is also linked to autism.
GI Issues
A variety of gastrointestinal conditions can co-occur in individuals with autism – from abdominal pain, reflux, constipation or diarrhea. Diet is often thought to be the underlying cause of these issues. However, a 2017 study indicated that stress is more likely the cause of gastrointestinal trouble in people with autism, rather than their diet. But in contrast a recent 2019 study revealed "increasing evidence suggested that gut microbiota plays a critical role in gastrointestinal symptoms and behavioral impairment in ASD patients." Whatever the underlying cause, it's helpful to be aware of the commonality of GI issues in individuals with autism so that possible treatments can be found.
Depression
Depression is more common in children and adults with autism than in the general population. The rates of depression increase with age and intellectual ability. A 2018 study indicated 20% of young adults with autism experience depression, compared to only 6% in the general population. Those individuals without an intellectual disability are more prone to depression, most likely because they are more aware of their struggles that come with their autism diagnosis. Signs to look for include: loss of interest in favorite activities, chronic feelings of sadness, hopelessness, irritability, and noticeable change in hygiene habits.
Anxiety
Up to 42% of individuals with autism also experience anxiety, while only 3% of children and 15% of adults in the general population have anxiety issues. Social anxiety is especially common in people with autism. Social anxiety includes extreme fear of new people, crowds and social situations. Anxiety can also have physical symptoms like a increased heart rate, stomach aches, muscle tightness and the inability to move. Some individuals with autism struggle to communicate and may not be able to express how they feel. As a result, observing their behavior may be the best way to determine if they are experiencing anxiety. Treatment for anxiety can include behavioral interventions, cognitive behavior therapy, and in some cases anti-anxiety medication may also help.
OCD
Obsessive compulsive disorder (OCD) is related to anxiety and has a strong connection with autism. People with autism are twice as likely to have OCD compared to the general population. And those diagnosed with OCD are four times more likely to also have autism. Repetitive behaviors and restricted interest are a common factors with both OCD and autism. However, those with OCD are often bothered by their repetitive behaviors, while those with autism are usually not. Treatments for OCD in individuals with autism typically are medication and behavior therapy.
Editor's note: A new article published days after this post goes into great detail regarding OCD and autism, so we want to provide a link to it: Untangling the ties between autism and obsessive-compulsive disorder.
ADHD
An estimated 6-7% of the general population have an ADHD (attention deficit hyperactivity disorder) diagnosis, while a staggering 30-60% of individuals with autism also have ADHD. Symptoms of ADHD include struggling to remember things, a noticeable pattern of inattention, difficulty managing time, hyperactivity and/or impulsivity. Autism and ADHD often have symptoms that overlap. A 2015 study revealed children with both conditions who were diagnosed with ADHD first weren't diagnosed with autism until three years later. This delay in diagnosis is missing critical treatment time for these children. Because of this, it's important to find a specialist experienced in working with both conditions to ensure nothing is missed.
Sleep Issues
Ask any parent of a child with autism and you'll likely hear about sleep issues. A recent article in US News and World Report highlights the large percentage of children with autism who also struggle with sleep. Some research indicates 4 out of 5 children with autism have at least one sleep disorder! Whether it's trouble falling asleep, not being able to stay asleep, or waking up way too early, not getting enough sleep can exacerbate behavior and functioning during the day. As a result, it's important to come up with solutions to help improve the quality of sleep. This post about addressing sleep issues in children with autism provides a breakdown of how sleep impacts those with autism and some possible ways to help alleviate sleep issues.
Thyroid Issues
Research several years ago identified the connection between a hypothyroid in pregnant women and their child being four times more likely to be diagnosed with autism. So what about a child with autism and their thyroid function? The thyroid gland secretes hormones that are critical for the body. Problems with the thyroid can impact cognitive development, behavior and the functioning of the nervous system. Dr. Raffael Kellman, MD identified 75% of children with autism have undiagnosed thyroid issues. However, because the thyroid impacts so many areas of development, getting it working properly can have a positive impact on language, cognition, motor development, GI issues and more.
Knowledge is power
We hope this information-packed post has helped you understand some of the more common co-occurring conditions associated with autism. So whether you want to ask questions of your child's health care provider, or you can be a resource for other parents also navigating this journey, knowledge is power.
Was this content helpful? Share it with your network, and stay connected with us in the social space!